Oakland delays marijuana grow operation – listens to legal advice, unlike Los Angeles counterparts
Oakland has temporarily halted a plan to permit and tax four large marijuana growing operations because of ongoing legal concerns, the Los Angeles Times reported.
As our Los Angeles medical marijuana defense attorneys reported on our Marijuana Lawyer Blog, Oakland's city council overwhelmingly approved the plan this summer, even as Los Angeles city council members were spending millions on their failing attempt to both drive dispensaries out of business and tax the businesses they have identified as illegal.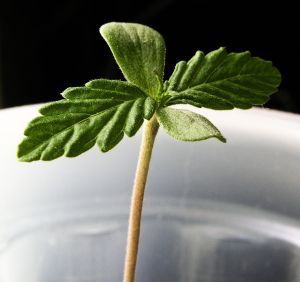 At least Oakland is listening to its attorneys, which is more than you can say for Los Angeles. Oakland voted 7-1 to send the measure back to its legal staff this week for reworking. The move comes in response from a letter from the Alameda County district attorney that said the move could violate the law and city officials could be held legally liable.
It probably doesn't. And city council almost assuredly won't be held personally liable. If that was the case, Los Angeles politicians could spend the rest of their lives in court. But the issue does nothing if not bring politicians and elected officials out of the woodwork. The Alameda D.A. has apparently eradicated crime and solve other problems in his jurisdiction.
Also at issue is whether such large-scale operations could run afoul of federal law, which still makes growing, selling or possession marijuana illegal. The Obama Administration has directed federal authorities to spend their time on more important matters in states where medical marijuana has become legalized, but a large-scale grow operation backed by a city could present some unique legal issues.
And the failure of Proposition 19 — the state's marijuana legalization effort — further muddied the waters.
Under Oakland's plan, operators would pay an annual fee of $211,000 to help fund a city enforcement staff. Oakland has $28 million a year in marijuana sales. One applicant proposed a 10,000-square-foot facility and two football fields of grow space. The facility would have been capable of producing 58 pounds of marijuana per day.

The CANNABIS LAW GROUP is representing more than a dozen dispensaries in lawsuits over local city and county ordinances in Los Angeles and the surrounding area. Call 949-375-4734 for a confidential consultation to discuss your rights.