Oregon Weighs In: The Impact of Legalization on Teens
One of the criticisms of legalization is that it will give underage users, including teens, additional access to the drug. Some say it will even promote teen marijuana use. In light of this attack on legalization, many teens are speaking out, saying that legalization will not increase underage or illegal use. Some have compared the use of the drug to underage drinking, saying that making it legal or illegal doesn't impact teen choices at all. If they want to use, they won't care if it is legal or not.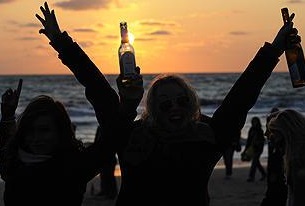 In the state of Oregon, Measure 91 is on the ballot, which would legalize marijuana for adults 21 years and over. Essentially, many of the same rules would apply when comparing marijuana use to alcohol. Our Orange County marijuana attorneys are dedicated to protecting the rights of marijuana dispensaries, distributors, as well as medicinal cardholders and users. We understand the complexities of local, state, and national marijuana law and can effectively protect the rights and interests of our clients. In addition to advocating for marijuana rights in California, we are also abreast of national changes in marijuana law.

According to a local Oregon investigation, a sample of teens agreed that marijuana is such a common part of culture that legalizing it would hardly change the way it is approached by teens. Again, they see that whether the drug is legal or not, some teens will choose to use, and some will not. Even though that it may be more accessible through legalization, in some ways, it is not difficult to access now. Underage use of marijuana is one of the central issues in the ongoing debate over legalization in Oregon.
Opponents and advocates have not been able to agree on whether the social acceptance and legalization of marijuana will ultimately lead to more teen usage. Some also worry that legalization will result in an onslaught of marketing campaigns targeting youth. While the majority of teens don't see legalization as a threat, and many don't even view marijuana as a dangerous drug, some studies have shown that the drug can be harmful for brain development.
Medical and scientific researchers have grown increasingly concerned that high-dose strains could pose and additional risk to teen users. A University of Wisconsin study showed that regular cannabis use could result in addiction and "neurocognitive damage" especially for young smokers. The National Academy of Sciences also reports that teens who smoke marijuana heavily have an average 6 point drop in their IQs. The Centers for Disease Control found that the majority of students who received low grades, Ds and Fs, in school, were also marijuana smokers.
Even some advocates of legalization say that waiting for better research to answer some questions may make legalization worth waiting for. According to reports, Oregon has one of the highest rates of marijuana use in the country. Advocates for the legalization bill are focusing on reassuring voters that the bill will not negatively impact teens. In addition to dedicated 20 percent of proceeds to prevention, the Oregon Liquor Commission also has the authority to take action against retailers who illegally sell to teens.
As most states have already found with alcohol, something legal doesn't mean it is safe, and vice versa. Legislators, parents, organizations, educators, and individual users are responsible for using safely.
The Los Angeles CANNABIS LAW Group represents growers, dispensaries, collectives, patients and those facing marijuana charges. Call us at 949-375-4734.
More Blog Entries Study Shows Marijuana Reduces Crime, May 13, 2014, Los Angeles Marijuana Lawyer Blog
Cannabiz May Finally Be Able to Use the U.S. Banking System, February 13, 2014, Los Angeles Marijuana Lawyer Blog