Pediatric Medical Marijuana Use Has Advocates, Critics
Pediatric use of medical marijuana is one of those issues that has both fierce opponents and determined advocates.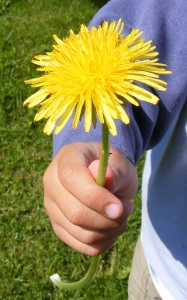 In the end, our Los Angeles medical marijuana lawyers believe that as with any health plan involving one's children, it's a highly personal choice that is best left in the hands of parents and physicians who have the best interest of the child at heart.
However, because of the stigma, we recognize that parents whose children are prescribed marijuana are going to be under greater scrutiny from all angles – everyone from school officials to social service workers to law enforcement. Not all will be targeted for some type of action, but it's not out of the question. We recommend that parents who are overseeing their child's medical marijuana use also consult with an experienced marijuana attorney, even if no action is pending against you, to ensure that your rights and those of your child will be protected.
NBC News recently chronicled the issue, which is becoming even bigger as we now have 18 states plus Washington D.C. where marijuana is legal for medicinal purposes. While adults continue to comprise the largest number of medical marijuana patients, many doctors, recognizing the immense benefits of the drug for a range of conditions from autism to epilepsy, have been more apt to prescribe it to children as well.
The example highlighted by NBC was the case of a young boy who, at 6-month-old was diagnosed with a type of epilepsy that was so debilitating, he suffered sometimes as many as 250 seizures daily. His mother was in constant fear that he would die. He often stopped breathing during the seizures. For 10 years, the boy and his family were in the grips of this nightmare, trying some 17 different combinations of heavy medications, all with their own difficult side effects. The boy wasn't getting better.
By the time doctors wrote the boy a prescription for marijuana, he and his parents were desperate, but beginning to lose hope. But as the NBC reporter put it, marijuana "calmed the electrical storms in (the boy's) brain."
His parents consider themselves conservative. They had previously bought into the stigma surrounding marijuana. Their desperation was the only thing that left them open to giving it a try. The results, they say, were both stunning and immediate.
It's been eight months since the boy was prescribed marijuana. He hasn't ha a seizure since, his parents say.
The boy is now having marijuana specially grown for him that is bred to have lower levels of the psychoactive ingredient THC but higher levels of cannabidiol. Both impact seizures, nausea and pain, but the latter isn't psychoactive. That means the boy isn't getting high every time he gets his medicine, which he consumes in the form of a syrup that contains purified cannabis oil.
Despite seemingly miraculous cases like this – and it's not isolated – there are those who are continuing to push back on giving the drug to children. Doctors believe safety for children needs to be tested in clinical trials before it can be readily prescribed to youth. Of course, the federal government, which requires special approval for clinical trials involving marijuana, has been notoriously stingy with its permission for such research.
While this boy's parents say clinical trials are all well and good – if they can actually get underway – there are countless more children like their son who need help right now.

The Los Angeles CANNABIS LAW Group represents growers, dispensaries, collectives, patients and those facing marijuana charges. Call us at 949-375-4734.
Additional Resources:
Medical marijuana for kids? Some praise results while others worry about risks, July 9, 2013, By Sylvle Haller and Linda Carroll, NBC News
More Blog Entries:
California Medical Marijuana Patients Increasingly Without Access, July 7, 2013, Los Angeles Medical Marijuana Lawyer Blog