Projections 2014-2016: Legislative Changes in Marijuana Law
Recreational marijuana use is legal in both Colorado and Washington, and now 23 states have passed legislation for some form of medical use. Despite the rapid changes taking place state-by-state, there is still no clear path on how marijuana laws will change at the federal level. This still leaves 27 states time to pass either recreational use or medicinal marijuana laws. Even though the majority of Americans approve medical marijuana use, critics remain opposed, making it more difficult for some states to pass legislation. Which states will be next to legalize?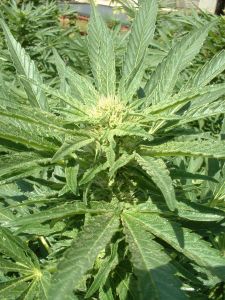 Our marijuana attorneys in Los Angeles are dedicated to staying abreast of legalization trends and laws in California and nationwide. Representing users, collectives, and dispensaries throughout Orange County and Southern California, our attorneys are tapped into the policy and legislative changes that impact the rights of our clients. In addition to remaining abreast of legal changes within the state, we are also committed to advocacy for legalization nationwide. What is next for marijuana law? Here are some upcoming legislative possibilities this year and beyond:

Legalization: States that legalize marijuana spend less money on enforcement, jail, and processing defendants for non-violent crimes of possession or distribution. States that have already passed recreational marijuana legislation have seen a spike in tax revenue. Legalization also shuts down illegal operations and can prevent criminal activities. Both Oregon and Alaska will vote on whether to legalize pot for recreational use in November. California was one of the first states to legalize medical marijuana, it still has not legalized pot for recreational use. The state is likely to vote on legalization in 2016. Washington D.C. and other states, including Missouri and Maryland, have taken a looser stand by decriminalizing marijuana or reducing criminal penalties without actually legalizing the drug.
Medical marijuana use: Research and anecdotal evidence has shown that medical marijuana can help reduce pain and nausea, help treat seizures, and can reduce symptoms associated with sickle cell, cancer, and other nerve disorders. In 2014, 36 states, including Washington D.C. considered bills to create new medical marijuana laws or to reduce penalties for possession, regulating marijuana similarly to alcohol. In 2014, Maryland, Minnesota, and New York passed medical marijuana legislation. There are pending ballot measures or legislation in Florida, Ohio and Pennsylvania.
Restriction of use and liabilities: As states legalize marijuana, there may also be additional legislation that restricts some use. For example, Washington has tightened its rules on edible packaging. Colorado is also adopting new laws to determine whether drivers are stoned and will be prosecuting those who are driving under the influence. All of these shifts illustrate the evolving trends in marijuana law that can make users potentially liable.
Federal prohibition lift: Challenges in banking, discerning criminal liability, and other complexities for state sanctioned pot companies will not resolve until the federal prohibition is lifted. Pursuits in research will also be limited until the FDA and federal government reclassify marijuana. Even though popular opinion is shifting, there is no clear shift in sight for the federal classification of marijuana. Still, some analysts predict that the drug could be rescheduled within three years.
The Los Angeles CANNABIS LAW Group represents growers, dispensaries, collectives, patients and those facing marijuana charges. Call us at 949-375-4734.
More Blog Entries Employers Continue to Discriminate for Medical Marijuana Use, May 11, 2014, Los Angeles Marijuana Lawyer Blog
Getting Started in the Medical Marijuana Industry, May 15, 2014, Los Angeles Marijuana Lawyer Blog