Report: California Marijuana Industry to Create 1 Million Jobs
With a ballot measure to legalize recreational marijuana set for 2016, California is on the verge of a rapidly-expanding industry.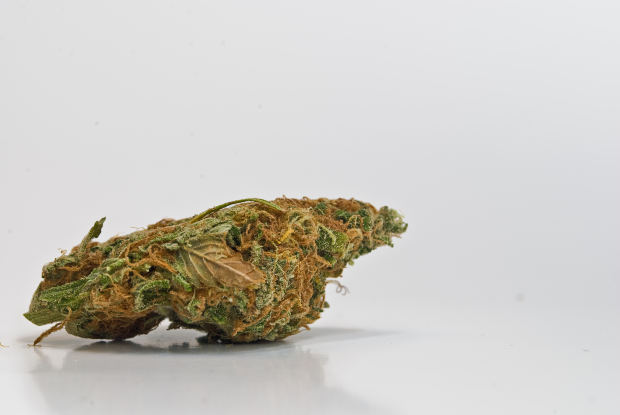 Medicinal marijuana has been good for the state's economy, as well as the health of its people. Recreational marijuana may be even better.
The executive director of the California Cannabis Industry Association reports some 100,000 jobs have been created as a result of the medical marijuana industry. This is even in spite of the various governmental crackdowns through arrests and civil forfeiture actions over the last several years. Legalizing marijuana for recreational purposes, he said, would easily create as many as 1 million jobs over the course of an eight-year span.
The ballot measure would open the doors for more than just more cultivation operations and dispensaries. We would see more testing labs. There would be packaging companies, wholesale firms, businesses that would process the drug, operations that would extract it and companies that would specialize in edible products.

Even technological companies are poised to take advantage. For example, a tech start up based in Los Angeles recently created an app for smartphones that helped to coordinate orders for medical marijuana deliveries from dispensaries to patients. Just since April, the app has garnered 30,000 users in Orange County, Pasadena, Stockton, San Francisco and Seattle.
That kind of technology could easily expand for recreational users of cannabis is Los Angeles and other areas as well. In fact, the founders of that firm are looking to raise $2 million in investments in order to expand the current five-person team.
Even at the "traditional" marijuana outlets like dispensaries, the market is growing. For example, in Sacramento, one dispensary manager says just in the last nine months, the staffing has tripled to meet the demand. And again, that's just catering to medical users. With recreational use legalized, business could increase exponentially.
Our marijuana lawyers understand that these types of opportunities are going to be abundant, but entrepreneurs are going to need to exercise caution. There will be ample space in the market, but there are many challenges that arise with a marijuana-related business, particularly while federal law still bans the substance. Government officials with the U.S. Department of Justice have issued directives to back off marijuana dispensaries, growers and others who are legally abiding by state rules. But that hasn't meant full protection for all operations or individuals. That's why it's so important to consult with a legal team with experience in this rapidly-evolving industry.
A number of career fairs are being hosted in places like San Francisco and Oakland, though those mostly focus on cultivation and day-to-day operations. Legal assistance is critical to ensuring a thriving operation that avoids costly potential pitfalls.
Our firm is dedicated to protecting the rights and best interests of doctors, patients, dispensary owners and collective workers connected to the marijuana industry in California.
The Los Angeles CANNABIS LAW Group represents growers, dispensaries, collectives, patients and those facing marijuana charges. Call us at 949-375-4734.
Additional Resources:
Marijuana industry could create 1M California jobs, Gabrielle Karol, News10
More Blog Entries:
Medical Marijuana Patient Not Guilty on Federal Charges, June 9, 2015, L.A. Cannabis Lawyer Blog