Sacramento Tries to Get Marijuana Delivery Services Back on Track
The road to marijuana legalization is paved with regulations, for better or worse. And it's a bumpy road that marijuana delivery service businesses have had to learn to navigate.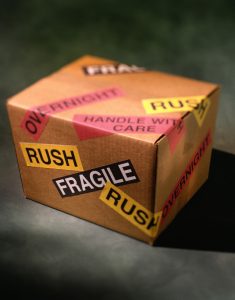 Delivery businesses specializing in cannabis have a unique set of rules to follow. They must abide by the laws in the local jurisdiction in which their home base is located. But they also have to take into consideration laws that dictate transport. This has led to a particular set of challenges in Sacramento County, according to the Sacramento Bee.
While adult-use marijuana was legalized in the state Jan. 1, under Proposition 64, each local government was allowed to set its own terms. Under the law, deliveries can only be made between cities that allow it.  This can be a real disadvantage to patients, some who have difficulty leaving their homes, and business owners. And product must be kept in the city where the business has a license.
In Sacramento County, as of now only the city of Sacramento has plans to receive deliveries. The city has not issued any permits yet, but eight delivery companies have registered while the permit program is being established. Meanwhile Sacramento's pot czar says many businesses are operating without licenses, and he is on a mission to rein them in. A recent tally on a marijuana delivery website showed about 200 delivery businesses in the county.Our experienced marijuana delivery business service attorneys in Los Angeles know it's difficult establishing a new company with numerous laws and regulations to consider. We know the challenge intensifies when you have to follow regulations that span across multiple city lines. And when your business is just getting off the ground, fees and taxes can be intimidating. Further, when you see peers skipping these important steps, it might be tempting to follow suit. But doing so can not only get you in trouble, it can hurt the marijuana industry as a whole, hurting other businesses that are in compliance.
Some delivery services might think they fall under the umbrella of a collective, which would allow them to operate without a permit until next year. But there are specific requirements that must be met to be considered a collective, namely that it must be a nonprofit. They would also need to be registered with the California Department of Tax and Fee Administration.
Regardless, the days of operating permit-free won't last for long. Sacramento marijuana regulators are working with city police to establish an enforcement plan. Warning letters have already gone out to operations across the state.
It's important that businesses who are not operating with a permit or who aren't sure they are in compliance get legal counsel to advise them on how to move forward. Our experienced attorneys have the know-how to advise you on business plans, assist you with business licensing, and offer guidance on establishing collectives. Otherwise owners could face fines, lose their business, or more. Avoiding these regulations might not seem like a big deal now, but any money being saved in the short term could cost your business big time in the long run.
The Los Angeles CANNABIS LAW Group represents growers, dispensaries, collectives, patients, defendants, workers and those facing criminal marijuana charges. Call us at 949-375-4734.
Additional Resources:
Are You Getting Marijuana Delivered to You? If So, It's probably Illegal, Feb. 16, 2018, By Brad Branan and Phillip Reese, The Sacramento Bee
More Blog Entries:
City of Los Angeles Targets Another Marijuana Delivery Service, May 21, 2016, Cannabis Law Group