San Diego looking to Regulate Medical Marijuana Dispensaries
California's second-largest city is looking to regulate medical marijuana dispensaries, the Mercury News reported.
As our Los Angeles medical marijuana defense lawyers continue to report on our Marijuana Lawyer Blog, far too many cities are establishing laws that ignore the rights of marijuana collectives, dispensaries and patients under state law. In other cases, the actions of local law enforcement and government is leaving these legitimate businesses open to harassment or even criminal attack.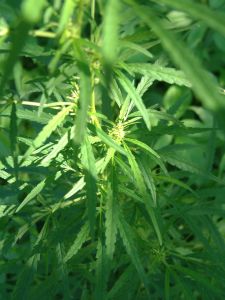 Under a proposal before the San Diego City Council, existing and new pot shops would have to obtain a permit and prove they are non-profit businesses. The issue of non-profit is also an increasingly contentious issue. Many marijuana businesses are hesitant to apply for nonprofit status because the sale of marijuana remains illegal under federal law. In other cases, municipalities have decided to tax marijuana businesses, despite a prohibition against taxing nonprofits.
The new ordinance would also limit dispensaries to operating hours between 7 a.m. and 9 p.m. and would prevent them from operating within 1,000 feet of churches, schools, parks, libraries, playgrounds and other so-called sensitive areas.
Proponents of medical marijuana rights claim the move will push legitimate businesses to the far-flung industrial areas near the border, which are heavily patrolled by federal agents. Our medical marijuana dispense attorneys in San Jose and Los Angeles are also seeing county ordinances that ban dispensaries from establishing outside cities where such restrictions have passed.
Currently, about 80 dispensaries are operating in San Diego.

The CANNABIS LAW GROUP offers experienced and aggressive representation to the medical marijuana industry in Southern California– including growers, dispensaries and collectives, patients and those facing marijuana charges. Call 949-375-4734 for a confidential consultation to discuss your rights.