Susan Sarandon: World Would Benefit From Legal Marijuana
It is well known that many of Hollywood's most famous actors and actresses and the nation's music performers support the use of medical marijuana and legalization of marijuana in general. Some of the first names that come to mind are actor Woody Harrelson and musicians Willie Nelson and Snoop Dogg. Another celebrity who has been very vocal about her support for legalization of marijuana is actress Susan Sarandon, who is best known for her roles in Thelma and Louise, Dead Man Walking and Bull Durham, as well as many other Hollywood blockbusters.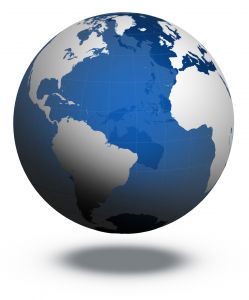 According to a recent news article from the Mic.com, Sarandon now says legalization of marijuana can go a long way in making the world a better place in which to live. Specifically, Sarandon has said in an interview with High Times, it is "absurd" that more states have not legalized marijuana. She discusses how it is not only an important source of income for workers and business owners, but it has been shown to be an effective treatment option for children who have seizures.

As our Los Angeles medical marijuana attorneys understand, many parents of children with severe seizure disorders, such as epilepsy, have tried conventional drug therapy methods with little success. Not only are conventional pharmaceuticals often ineffective at suppressing or stopping seizures in children, they often involve the use of highly addicting opioids and benzodiazepines like oxycodone and Klonopin (clonazepam), which quickly cause patients to develop a chemical dependency, cause cognitive impairment, and can cause serious side effects involving a patient's kidneys and liver. It should be noted that in the case of children taking marijuana to treat seizure disorders, we are not talking about young children smoking a marijuana cigarette or using a pipe or water bong, but rather taking as little as a single drop of THC oil extract a few times a day via an eyedropper.
Sarandon also talks about how helpful medical cannabis has been to military veterans returning from Iraq and Afghanistan with post traumatic stress disorder (PTSD) and other anxiety disorders. A small amount of marijuana goes along way in helping these wounded warriors to de-stress and relax, so they can be more confident when socializing with others.
While many opponents of people using medical marijuana say the drug will cause users to lose concentration and ambition to work, Sarandon says it is actually the opposite that is true. She says smoking or otherwise using cannabis allows people to be present and conscious in a way that helps them reconnect with the task before them. This may be especially true in people who suffer from attention deficit disorder (ADD) and attention hyperactivity deficit disorder (ADHD).
As this article notes, it is not only the Hollywood elite who support legalization. According to one recent survey, the majority of all Americans now support full legalization of marijuana, and nearly 70 percent of Americans believe THC is less harmful than alcohol, which has been legal for many years. Many hope that, as more and more states legalize medical marijuana, and eventually all marijuana, the growing support will spread across the county like a wave.
The Los Angeles CANNABIS LAW Group represents growers, dispensaries, collectives, patients and those facing marijuana charges. Call us at 949-375-4734.
Additional Resources:
Susan Sarandon Just Said What Everyone's Thinking About Marijuana Legalization , June 1, 2015, Mic.com
More Blog Entries:
Four Competing California Marijuana Legalization Proposals, April 3, 2015, Los Angeles Marijuana Lawyer Blog