West Hollywood Medical Marijuana Dispensary Caters to Celebs
There is no doubt that the American public is fascinated by celebrities and everything they do. People love to watch reality shows where celebrities live their ordinary lives, though it is often obvious that many of this reality show situations were set up by the show's producers.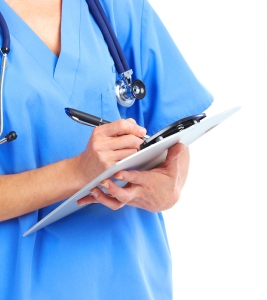 This love for watching celebrities even in their minutia extends to their marijuana consumption habits. According to a recent article from New York Jewish Week, a woman who is known as Los Angeles's Queen of Cannabis is now considered the marijuana "doctor" to many of Hollywood's most famous residents. She operates her medical cannabis dispensary out of West Hollywood.
One of her biggest customers and supporters is the famous rapper Snoop Lion, formerly known as Snoop Dogg, and he has his personal indoor grow operation custom-painted marijuana greenhouse at her dispensary, where she keeps it operating at full capacity. He was given the greenhouse as a gift from the maker, complete with his name painted on the product, but he did not have anyone to use it, so he turned it over to his long time friend and marijuana doctor, as he named her, to keep it filled with cannabis plants.

The "pot doctor" was a 40-year-old housewife who decided to start a dispensary. She began, she said, when all of these celebrities, many of whom she already knew, were getting in legal trouble related to possession of marijuana. She went to a doctor she knew and had him write a recommendation letter for Snoop Lion, and he began calling her doctor.
After becoming the first woman to operate a medical marijuana dispensary in Southern California when she opened her business in 2003, she worked hard to not only cultivate a top quality product, but also to cultivate a long list of celebrities as her customers and has truly earned her reputation as pot doctor to the stars. She has also claimed she is the inspiration behind the hit show Weeds.
As our Los Angeles medical marijuana attorneys can explain, under the current law in California, it is legal to possess marijuana for medical use and to purchase it from a dispensary, so long as you have a recommendation letter from a prescriber saying you would benefit from the medicinal properties of cannabis.
She has also appeared nationally as a spokesperson for legalization of marijuana, and has appeared on various local and national television news programs and featured in multiple magazines. One of her more popular appearances was in a music video that went viral, where she is seen lighting what rapper 2 Chainz called the "world's most expensivist joint."
Her inspiration for getting involved in the medical cannabis business came from a time when she was working as a volunteer for a synagogue helping the blind. She said that was the first experience where she was able to really help people, and it made her feel good. She believed that through her work with medical cannabis, she could help more people, many of whom were very sick and needed medical cannabis to help treat their various medical conditions.
The Los Angeles CANNABIS LAW Group represents growers, dispensaries, collectives, patients and those facing marijuana charges. Call us at 949-375-4734.
Additional Resources:
L.A.'s Reigning Queen Of Cannabis Is A Pot 'Doctor' To The Stars, June 15, 2015, Jewish Week
More Blog Entries:
Four Competing California Marijuana Legalization Proposals, April 3, 2015, Los Angeles Marijuana Lawyer Blog