14 Arrested and 5000 Marijuana Plants Seized in San Bernardino County
A sweeping drug bust in San Bernardino County resulted in 14 arrests and the seizure of approximately 5000 marijuana plants. According to law enforcement authorities, the drug bust was part of the crackdown on illegal marijuana cultivation in several unincorporated areas of the county. Over a two day period in the end of August, members of the police force conducted investigations and obtained nine search warrants for residential properties in various locations throughout the area. Though medical use is legal in California, growers must operate within the confines of state law and violations could result in criminal liability.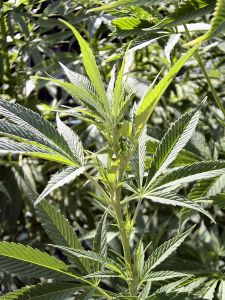 This case is a reminder to growers, distributors, and users of marijuana in Southern California and statewide, that criminal liability still exists. Our Orange County marijuana crimes defense attorneys are experienced in providing strategic, comprehensive advocacy to defendants. We understand the severe penalties related to drug charges and will work hard to protect the rights of our clients. In addition to providing defense, we are abreast of legal developments in the area that may impact the interests of marijuana dispensary owners and medical marijuana users.

According to reports, each arrest location was found to have large-scale growing operations. Officers alleged that the plants were growing in unsecured fenced areas known as "plywood grows." Law enforcement officials also indicated that every site was an illegal operation and not in compliance with California medical marijuana laws. The aggressive law enforcement strategies resulted in the seizure of over 5,500 marijuana plants as well as over 170 pounds of processed marijuana. Police also reported that they seized to shotguns, one that was unregistered. In addition to the marijuana, at least one of the operations turned up a large quantity of Hydrocodone.
Suspects were arrested throughout the area and hailed from L.A., Sacramento, Landers, Bakersfield, and Mexico. Police allege that the high quantities of marijuana being grown and cultivated suggest that the defendants had no intention of following state mandated medical marijuana laws. The officers also assert that the operations were strictly for-profit. Local officers reported that many of the suspects had fake medical marijuana cards in an attempt to throw off law enforcement officers.
Individuals who are arrested and charged with marijuana crimes in Los Angeles or throughout California should have a clear understanding of their rights and the potential penalties that they may face. While medical marijuana is legal in California, illegal growing operations are not. Offenders could still face significant fines, jail time, and a lasting criminal record. San Bernardino County currently has an ordinance banning outdoor marijuana cultivations. Any offender who is found to illegally cultivate or distribute marijuana in violation of state laws and county ordinances could face prosecution and penalties, including seizure of property.
Fourth Amendment search and seizure laws prevent law enforcement officers from illegally searching a person, car, or property. Every drug bust should be reviewed by an experienced and independent advocate. Any evidence illegally obtained without a proper search warrant or in violation of 4th Amendment search and seizure law could be suppressed. The suppression of evidence in a criminal case could result in the dismissal of criminal charges.
The Los Angeles CANNABIS LAW Group represents growers, dispensaries, collectives, patients and those facing marijuana charges. Call us at 949-375-4734.
More Blog Entries:
Getting Started in the Medical Marijuana Industry, May 15, 2014, Los Angeles Marijuana Lawyer Blog
App Technology Highlights Future of Marijuana Business, July 9, 2014, Los Angeles Marijuana Lawyer Blog