Big Cannabis Businesses See Big Tech Deals
The legalization of recreational marijuana sales in California has created many business opportunities for other industries in the cannabis market. Joint ventures, cross-promotions, marketing tie-ins, and hybrid products are all hitting the market as the nation's largest marijuana market becomes legal. The technology sector, in particular, is capitalizing on this vast and untapped market.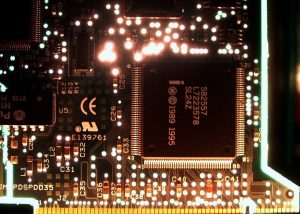 The Many Ways Tech Companies Are Entering the Marijuana Compliance Market
There are many different ways for technology companies to enter the marijuana market. According to Business Insider, one cannabis-centered social media platform (MassRoots) obtained a subscription service for access to cannabis regulations (CannaRegs). The $12 million stock deal will create a "one-stop shop" for MassRoots users. Now, business owners will be able to ensure they and their customers are in compliance with all federal, state and local regulations. MassRoots found CannaRegs to be a particularly valuable acquisition due to its majority of female leadership, and also its financial status as being cash flow positive and debt-free. It was also determined to be highly necessary in today's regulation-centric cannabis market.
Other businesses are breaking into the compliance market by going directly to the source, and securing government contracts.  Government Technology reports that the state has selected software from Accela, Inc. to manage licensing for the cannabis industry. State Chief Information Officer Amy Tong says the software was chosen due to a competitive price quote, ease and flexibility of use, and its successful history within the industry and other state licensing entities.
Other Marijuana Markets the Tech Industry Has Targeted
Compliance is not, of course, the only area of technological innovation in the cannabis market. According to PR Newswire, a Canadian manufacturer has completed successful testing of cannabis vaporizers in Oakland. Patients had overwhelmingly positive responses to the proprietary heating system, which vaporizes cannabis without irritation to the throat or lungs. Resolve Digital Health, Inc. develops medical marijuana delivery systems and devices. Its CEO reports that their smart devices will use machine learning algorithms to select the optimal strains and dosing for each patient's particular health condition. Medical conditions, prescriptions, family history, lifestyle, and other health data are analyzed to present a thorough picture of health which allows the smart devices to make accurate recommendations.
In the City of Industry, two companies have announced breakthroughs in technology for long-term storage of cannabis. Business Insider reports that Sugarmade, Inc. and Plantation Corp. have developed a line of BudLife containers which preserve the important qualities of cannabis during storage. THC levels, terpene quality, tricome structure, aroma, and feel are all preserved by the packaging. The BudLife line is now in the final phases of design, and the companies expect to begin taking orders in the fourth quarter of 2017. The product is well timed: as recreational marijuana sales begin in early 2018, California cannabis businesses will face increased logistical challenges in preserving marijuana products for distribution.
An experienced Orange County cannabis business licensing lawyer can help cannabis businesses ensure that they are in compliance with all legal, financial, tax, and business regulations.
The Los Angeles Cannabis Law Group represents growers, dispensaries, collectives, patients and those facing marijuana charges. Call us at 949-375-4734.
Additional Resources:
Marijuana social media company Massroots is making a big bet on software, August 23, 2017, by Jeremy Berke, Business Insider
More Blog Entries:
Medical Marijuana Meets California Tech, December 12, 2015 by Cannabis Law Group