Federal Laws Create a Niche for the California Transportation Industry
Conflict between state and federal laws have created ongoing logistical challenges for cannabis business owners. Asset protection is a particular challenge for marijuana businesses. First, assets subject to search and seizure by federal authorities, because marijuana remains a Schedule I drug under federal law. Both the cannabis itself and all cash or assets of the business are subject to seizure. Secondly, federal regulation of banks means that most financial institutions are not able to provide banking services to cannabis businesses. Many business owners are left to operate an entirely cash-based business, which leaves the business vulnerable to violent crime. Luckily both of these problems can be addressed with creative business planning and logistics solutions. Learn more about the ways in which California cannabis business owners are meeting these challenges.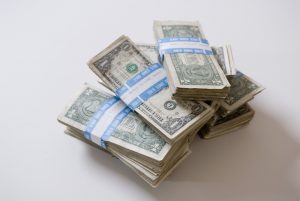 The Transportation Niche
Hardcar Security has found a way to help cannabis owners protect their assets. The Desert Sun reports that the armored car service has about twenty-five regular clients, mostly in Northern California, who hire their drivers to transport cash for payment of suppliers, taxes, and other expenses. The drivers are also hired to transport inventory for cannabis businesses. Hardcar anticipates its business will triple or quadruple in size in 2018 once business licenses are issued for legal sales of recreational marijuana. The company's founders met while working in security technologies in China. The two closely followed the marijuana market, and decided to set up shop in California after observing the expanded cannabis market here. They prioritize the hiring of military veterans, due to veterans' unique understanding of security needs, and their ability to respond to hostile threats and environments.
Interestingly, the federal prohibition on marijuana even affected Hardcar's business startup. Its founders were denied services from the federal Small Business Administration. They had to rely on private investors and loans instead of federal services (including traditional bank loans). The company reports that many other businesses refuse to work with Hardcar because of their affiliation with the marijuana industry. Yet, with the huge growth potential of the industry, the company has been able to thrive in spite of these challenges.
Legal Protection from Seizure of Assets
Of course, all the security technology in the world will not protect cannabis business owners from raids and seizures by federal authorities. Many landowners who rent space to marijuana collectives are receiving threats of property seizure from the Drug Enforcement Administration. Farms and dispensaries continue to be raided by federal authorities. Without the proper legal counsel, their assets are often seized and forfeited forever.
Proper planning in the formation and operation of a marijuana business can both reduce the risk of facing a law enforcement raid, and also offer greater protection and legal defense in the event that assets are seized. Legal tools can be as important as security technologies in protecting the assets of a marijuana business. An experienced Los Angeles cannabis asset protection lawyer can business owners protect their cash and inventory. even with the logistical challenges presented by conflicts in state and federal law.
The Los Angeles Cannabis Law Group represents growers, dispensaries, collectives, patients and those facing marijuana charges. Call us at 949-375-4734.
Additional Resources:
Meet the two guys using armored cars to move money and marijuana across California – legally, August 28, 2017, by Rosalie Murphy, the Desert Sun
More Blog Entries:
Cash Demanded for California Marijuana Dispensary Taxes, February 24, 2016, Cannabis Law Group