Bill Reversing City Cannabis Sale Bans Shelved, But Expected to Resurface
A big part of why black market buds are still big business in the Golden State has to do with the fact that there are still so many cities and municipalities that ban the substance outright. But a major provision of Prop. 64, which legalized the drug, was that it gave cities the right to decide for themselves the extent to which they welcomed the cannabis industry – if at all.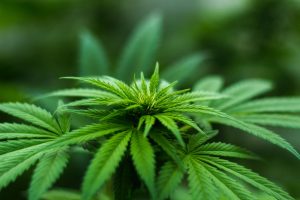 In the spring, a bill introduced by a California Democrat from San Francisco promised to put that aspect of the law on the chopping block, requiring cities that had enacted bans to put their measure to a local vote. Anywhere more than half the electorate was against their local ban, it would be reversed.
Assembly Bill 1356, introduced in February, had the potential to triple the amount of storefront pot shops in the state – from about 630 to more than 2,200. It called for allowing at least one cannabis store to every four liquor stores or one for every 10,000 residents.
Supporters said this would correct the marijuana deserts that had arisen across the state – in some cases forcing medical marijuana patients to drive some 100 miles to the nearest retail store, particularly if the city had also banned deliveries. It's a situation our cannabis lawyers in Los Angeles know drives demand for black market supply, defying one of the core state purposes of Prop. 64, which was development of a well-regulated, legal marijuana market.
Even though nearly 60 percent of voters approved Prop. 64, only 25 percent of communities in the state allow brick and mortar stores in their jurisdictions.
However, after two rounds of amendments, the highly controversial measure was filed as inactive. The measure had sharp opposition, including from the RCRC, which represents a group of three dozen rural counties throughout the state, as well as the League of California Cities – both powerful lobbyist groups. They had argued that AB 1356 in essence undercuts the intent of Prop. 64 by eroding local control. They further argued it was most likely illegal without putting it to a state vote.
When it was ultimately shelved, the RCRC released a statement saying, saying that while it's membership is pleased that the measure was temporarily defeated, it or something similar is expected to resurface in the near future.
That's likely because the implementation of these bans aren't reflective of the apparent local will – if the last election is any indication. For example, in Burbank, a Los Angeles suburb, more than 60 percent of voters approved Prop. 64 – only for the city council to turn around and ban all marijuana stores. Then in Corte Madera, 7 out of 10 voters checked the box in favor of Prop. 64. City officials banned pot shops this spring.
The governor has said that while the state did anticipate some resistance among local leaders, they didn't expect so much. This plus the fits and starts of getting the regulatory system underway have resulted in projected revenues for 2019 to fall by nearly $330 million.
Cities and counties say the lack of action from the state factored into their decisions because they aren't equipped to regulate these systems on their own, and there is concern about lowered property values, teen drug use and the potential for higher crime rates. Never mind that data shows the opposite of each is true where store owners have permission to sell. Further, no city enacting such an ordinance needs to reinvent the wheel; most can simply follow the lead of their neighbors.
The Los Angeles CANNABIS LAW Group represents growers, dispensaries, ancillary companies, patients, doctors and those facing marijuana charges. Call us at 949-375-4734.