Legal Concerns for Hiring Retail Workers in Cannabis Industry
When it comes to hiring, retail cannabis operations have some special considerations. A consult with a California marijuana business lawyer helping entrepreneurs navigate the world's largest cannabis marketplace should not overlook corporate structure, business plans – and hiring. Our team has longtime experience, both in cannabis and employment law.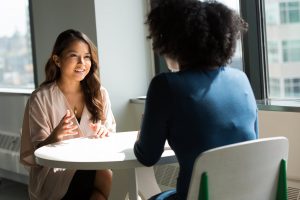 Human Resources is a budding new branch of the cannabis industry, as marijuana retailers want to be certain they are following both the spirit and letter of the law when it comes to recruitment, hiring, promotions and adverse employment action.
Job growth in this sector has reportedly been impacting other industries, such as hospitality and restaurants, where cooks, servers and others are flocking to greener pastures. Some dispensaries are finding they have a glut of applications and resumes, so the question becomes how to hire the best people – and cover all your legal bases.
Human Resources Considerations for Cannabis Companies
Those entering the cannabis industry as HR professionals now are going to have an impact on this rapidly-expanding business frontier. Many are finding that new software with checklists helps them stay in compliance. Still, they need to recognize that you can't take the retail industry blueprint and copy-paste it. Regulatory burdens are intense, and the California marijuana industry is still so new and rapidly-evolving. Having a Los Angeles cannabis business lawyer on retainer if nothing else is an imperative.
Many dispensary owners are finding themselves perplexed about how to handle applicants/potential hires who either admit to having committed felonies or who have prior experience in the illicit marijuana market. Rules for this depend on what state you're in. The California licensing committee bars anyone with certain felony convictions – including for controlled substances, violent/serious offenses, felonies involving embezzlement or fraud – or local licensing sanctions within the past three years from working in the marijuana industry. However, Prop. 64 does allow individuals to have certain prior convictions wiped from their permanent record.
The onus is not on the applicant to know the prerequisites of obtaining a marijuana dispensary job. Reefer retailers would be wise to print boiler plate language on applicants and other employment forms indicating the types of offenses that might immediately disqualify so there is no confusion.
Many companies advertise job postings on sites like Monster or Indeed. Consultation with a marijuana business lawyer on this point is imperative because certain platforms (namely, social media) don't allow advertisement of services, products or jobs related to the marijuana industry because the substance remains illegal under federal law.
Minimum Skill Levels Are a Must
Dispensaries need to consider that what they are really doing is hiring brand ambassadors. Those behind the counter at their shops are the first person with whom customers might come in contact within the industry and first impressions are important.
Hiring growers in particular has proven a challenge because these aren't just jobs being carried out in their house or yard. There is a clear agricultural component that requires special skill and sometimes education.
Some hiring managers look specifically for workers who aren't especially passionate about the product, but rather have experience that is translatable.
The Los Angeles CANNABIS LAW Group represents growers, dispensaries, ancillary companies, patients, doctors and those facing marijuana charges. Call us at 949-375-4734.
Additional Resources:
Can You Get a Cannabis Business License if You're a Convicted Felon? June 9, 2017, Leafly