California Marijuana Dispensary Wins Big in State Forfeiture
A major victory was handed to Oakland's Harborside Health Center yesterday, with an Alameda County Superior judge ruling that the landlord can't evict the operation based on the fact that it violates federal law.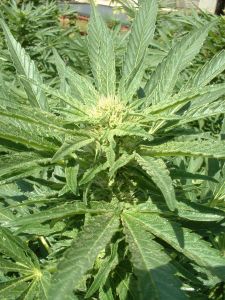 Our Los Angeles marjiuana attorneys understand the landlord had sought to evict the prominent dispensary, believed to the the world's biggest, as it had faced pressure from the federal government.
This ruling could have big implications for future cases, as it sets a good precedent for storefront dispensaries that are fighting for their right to exist.
In fairness, the landlord was acting under pressure from the federal government to either evict the center or else face forfeiture of the $2 million property. The justice department has said that the dispensary was violating federal drug laws.
Back in July, the U.S. attorney for the Northern District of California had kick-started proceedings to take the property under federal laws that bar the sale of marijuana as a Schedule I narcotic.
However, the superior court judge ruled that the the landlord can't use that as a justification to kick Harborside out because the court's jurisdiction covers only state law.
In her decision, Judge Evelio Grillo wrote that the court could find no reason why the landlord should have to do what a city cannot, which is rely on the idea that state law incorporates federal criminal law in order to compel a state court to enforce a federal criminal law indirectly.
Essentially, this is incorporating what the state courts have followed all along with regard to cities. Municipalities can not and should not be forced to enforce federal controlled substance laws in a way that will jeopardize patients and caregivers, who are protected under state law. Now, that same protection has been afforded to private citizens, ie, landlords.
Of course, it's worth noting that this decision isn't the end of the line. A decision is still pending from a federal judge who is weighing in on the federal government's forfeiture action. That decision could come as early as Dec. 20.
But here's why it's still important:
It will give the dispensary the ability to continue operating in its current building while awaiting for a decision from the federal court. It buys some time.
The legal precedent it sets is valuable because if other landlords attempt to push out their dispensary tenants on the basis of threats from the federal government, they will have this ruling to contend with. In turn, this means we're likely to see more dispensaries successfully fighting these evictions.
This is a major setback for the federal government, which has been relentless in its efforts to crack down on medical marijuana, especially in California. One of the key weapons they've been employing are civil forfeiture threats. This alone has led to the closing of hundreds of dispensaries. Now, we may see that being used far less – or at least far less effectively.
A representative for Harborside was quoted as saying that this decision makes it clear for those operations that comply with state law deserve the protection of that law.

The Los Angeles CANNABIS LAW Group represents growers, dispensaries, collectives, patients and those facing marijuana charges. Call us at 949-375-4734.
Additional Resources:
Harborside Health Center Handed Major Victory In Court, Dec. 3, 2012, By Carly Schwartz, The Huffington Post
More Blog Entries:
Feds Raid Long Beach Dispensaries, Arrest 40, Oct. 25, 2012, Los Angeles Marijuana Lawyer Blog