California Marijuana Legislation Rejected by Lawmakers
A law that would have clarified marijuana regulations in California has been rejected in the state Assembly, by a razor-thin vote of 35-37.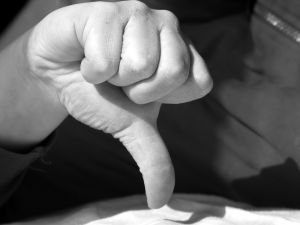 Our Los Angeles marijuana lawyers know that this means AB 473, drafted by Assemblyman Tom Ammiano, will not move forward to the state senate this session.
If it had received the required 41 votes, the measures would have established a Division of Medical Marijuana Regulation and Enforcement under the umbrella of the Department of Alcoholic Beverage Control.
This would have meant California collectives, dispensaries and patients would, for the first time, have very clear directives from the state about how marijuana could be grown, sold and taxed. It would have mandated that dispensaries register with the state agency, to which they would answer for any alleged violations.
It was something that should have been done 17 years ago, when the state first passed the medical marijuana law green lighting the use of cannabis for medicinal purposes. Problems since then have proliferated, largely as a result of patchwork regulation. Each municipality was left to implement their own guidelines and control measures.
What we ended up were cities that allowed dispensaries to proliferate virtually unregulated, and on the other extreme, municipalities that barred dispensaries from operation altogether. Some communities were overrun with dispensaries, while others had patients in desperate need who were left without access.
You also had law enforcement that was uncertain how to relate to these entities. Just a few years earlier, marijuana had been public enemy No. 1. Suddenly, they were thrust into a situation with little understanding of what the new rules were.
It certainly doesn't help that marijuana remains a Schedule I narcotic under federal law, allowing prosecutors with the U.S. Justice Department to take action against those who were merely abiding by state law.
Los Angeles has twice attempted to ban dispensaries. Most recently, council rescinded its scheduled ban amid a fervent public outcry. Instead, they opted for a public vote on three different regulatory measures. The one that passed limits the number of dispensaries to about 135, roughly the number that were in existence at the time the city enacted its previous ban in 2007.
Ammiano said that without a measure such as the one AB 473, we will continue to see the operation of "bad actors" and violence.
Unfortunately, it seems that many lawmakers took this opportunity to debate the merits of medical marijuana, rather than accept that it is the law approved by the people, it has been for nearly two decades and that what we truly need is more guidance from our state leaders.
Despite this setback, Ammiano said he is not giving up the fight. He is going to continue to push to get this measure – or one similar to it – on the governor's desk in the next year.

The Los Angeles CANNABIS LAW Group represents growers, dispensaries, collectives, patients and those facing marijuana charges. Call us at 949-375-4734.
Additional Resources:
California Medical Marijuana Regulation Bill Falls Short in Assembly, June 2, 2013, Los Angeles Marijuana Lawyer Blog
More Blog Entries:
Marijuana Dispensaries Systematically Targeted by IRS, June 5, 2013, Los Angeles Marijuana Lawyer Blog