California Marijuana Sales & Use May Still Pose Landlord Legal Challenges
Marijuana cultivation, processing, sale, and possession is legal for adults in California. Unfortunately, that doesn't mean all legal challenges have been abated. In some cases, landlords – commercial and residential – may continue to face certain legal challenges.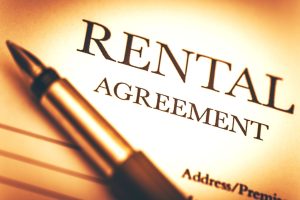 As longtime Los Angeles marijuana lawyers, we're committed to protecting the rights of Southern California cannabis businesses – and the ancillary operations that serve and/or rely on them.
Central to protecting everyone involved is a carefully-written lease agreement – one that takes into consideration all relevant state laws and local ordinances, as well as potential liabilities for each party. Working carefully with a marijuana business lawyer can go a long way.
Can a California Landlord Refuse to Rent to Marijuana Retailers or Users?
Short answer: Sure. (Probably.)
Talk it over with a lawyer first to see if there are any special considerations for your particular situation, but in general, marijuana user is not a protected class in terms of housing anti-discrimination laws. There may be a problem if the true underlying issue is disability for which medical marijuana is used, but in general, recreational use or sale of marijuana isn't a guaranteed right on someone else's private property.
AB 1482, aka the Tenant Protection Act of 2019, prohibits termination of a residential lease without just cause if the tenant has occupied the property continuously for at least a year. "Just cause" reasons can be no-fault or at-fault. For example, landlord-initiated extensive renovations of the property (requiring it to be empty for the duration) would be a just cause for ending the lease without fault. Tenant's use of the property for unlawful purposes would be at-fault just cause. Residential tenants who use or grow marijuana at home are technically violating federal law, even if it's legal under California law. Still, a landlord may have a tough time evicting on this basis unless prohibition of such is written into the lease and signed by all parties. Failure to abide the lease terms is likely just cause for eviction.
As for commercial leases to marijuana businesses, there's no rule that says landlords have to rent to these operations. But if they do, it's probably smart for everyone to very carefully consider and review the lease terms – preferably with a lawyer providing oversight.
Cannabis Considerations in California Commercial Leases
With respect to commercial landlords and tenants, some considerations that must be weighed before signing off on a lease agreement:
Relevant prohibited use restrictions. Local ordinances might impact the terms and/or implementation of commercial leases to marijuana businesses. Marijuana sales are legal in California – but is the property in an area with noxious use restrictions? Are there any local ordinances that limit the number of brick-and-mortar marijuana businesses in that region? Will this agreement be in compliance of that ordinance?
Local zoning regulations. Is the property appropriately zoned for commercial cannabis cultivation or sales? Some communities may limit the regions where these operations are free to do business.
Financial bandwidth of tenants. There are often some significant financial barriers to entering the commercial cannabis industry. And thanks to federal laws, most aren't eligible for traditional loans, insurance, etc. This needs to be considered, as does payment methods; some businesses may realistically only be able to pay rent in cash.
Safety and security. Is the site set up for the security measures that will be necessary to adequately address safety concerns? Who is responsible for which aspects of security? What kind of liability agreement exists between landlord and tenant if an injury resulting from an accident or crime occurs?
What if the mortgage is threatened? For the most part, the federal government no longer interferes with cannabis companies (and property owners) so long as they're compliant with state laws. That said, the language in some mortgage contracts stipulate revocation if not all applicable laws are followed. That might include federal laws that still consider marijuana an illegal Schedule I narcotic. The terms of that mortgage contract should be carefully reviewed. Special insurance may need to be secured. And landlords may ask for a provision that allows for early termination of the lease if the landlord is threatened with mortgage default for continued leasing to a cannabis company. Similar escape clauses may need to be included for the potential interference from a government agency as well.
Ensuring operations are licensed. Landlords may consider including license contingencies into the lease agreement. A cannabis business that isn't appropriately licensed puts the landlord in legal jeopardy. The lease language needs to reflect that.
The Los Angeles CANNABIS LAW Group represents growers, dispensaries, ancillary companies, patients, doctors and those facing marijuana charges. Call us at 714-937-2050.
Additional Resources:
A Quick Guide to Leasing to a Marijuana-Related Business, Feb. 28, 2019, American Bar Association
More Blog Entries:
California Cannabis Delivery Rules Evolving, Jan. 21, 2023, California Cannabis Business Lawyer Blog