California Medical Marijuana Patients Increasingly Without Access
Seventeen years ago, California was on the forefront of a progressive movement in its legalization of medical marijuana. Our state has opened the doors for countless sick and dying patients to obtain immeasurable amounts of comfort and relief in the form of a natural substance with few side effects.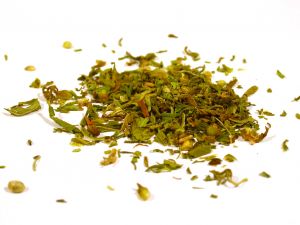 Today, our Los Angeles marijuana lawyers are disappointed to report that many of our own patients are now lacking the kind of access we pioneered nearly two decades ago.
The issue of medical marijuana dispensaries was not one that was widely on the federal government's radar – until President Barack Obama's first term. It started with a few raids and Drug Enforcement Administration prosecutions here and there. It has since heightened to a barrage of assaults, ranging from civil forfeiture actions to criminal trafficking charges.
Almost exactly two years ago, Assistant Attorney General James Cole issued an announcement in California through the four U.S. Attorneys' offices here that it was effectively open season on marijuana dispensaries.
All of this came as a great shock to many people who had voted for Obama, who in addition to admitting use himself as a youth, as a candidate had pledged not to make marijuana a federal priority in states where it was legal.
During that time, we've had hundreds of city and county governments – including the City of Los Angeles – take action to ban or severely limit storefront marijuana dispensaries, upon which many ill patients relied to consistently and safely supply their medicine. What we saw emerge was a veritable patchwork of access from region to region.
The decision in City of Riverside v. Inland Empire Patients Health and Wellness Center, handed down in May by the California Supreme Court, backed local efforts to outright ban facilities through zoning regulations. That has meant that those municipalities that may have previously been reticent to take action on this front have now moved forward in either enacting bans or enforcing the ones they already had in place.
Among some of those measures:
Los Angeles will be shrinking its dispensary numbers from about 1,000 down to about 125;
San Bernadino has shut down 18 dispensaries and is working to shut down 15 more;
Palm Springs is trying to shut down its 5 dispensaries;
Stockton has taken its first steps to initiate a dispensary ban;
Garden Grove has ordered all of its 62 dispensaries to cease operations immediately or face prosecution;
Anaheim, which had 143 dispensaries back in 2007, has ordered the last 11 shuttered.
The list goes on.
And meanwhile, the federal assault continues. Prosecutors issued more than 100 new threat letters to dispensaries in Los Angeles late last month.
Many of the iconic dispensaries, the ones that set the bar for how to do it right, have since closed.
The people who are ultimately harmed are not so much the dispensary owners as the patients who have been left without a source of medicine. Many are forced to drive hundreds of miles to fill their prescription.
We believe the next front will be delivery services, as many patients lack the time, resources and skill to grow the drug on their own.

The Los Angeles CANNABIS LAW Group represents growers, dispensaries, collectives, patients and those facing marijuana charges. Call us at 949-375-4734.
Additional Resources:
CA Medical Marijuana Dispensary Numbers Shrink in Two-Pronged Attack, June 30, 2013, By Phillip Smith, StopTheDrugWar.org
More Blog Entries:
Congressional Leaders Move to Protect Marijuana Industries in Home States, July 1, 2013, Los Angeles Marijuana Lawyer Blog