California Medical Marijuana Ventures Fast Becoming Elite
Back when California first passed a measure legalizing the production and use of marijuana for medicinal purposes, providing a venue for people to access the drug typically only cost a few thousand dollars and some gardening equipment.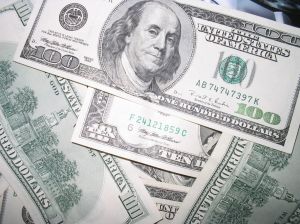 However, our Los Angeles marijuana lawyers have known for some time that the industry is becoming more and more elite, with the ability to sustain operations typically only held by wealthy entrepreneurs.
It's interesting that the ideology that has driven us here was the same that was so against the profit-making aspect of marijuana sales. State law prohibits facilities from being for-profit. But in the federal government's aggressive, blind crackdown on virtually every marijuana dispensary in the state, it has given birth to a situation where the only ones who can afford to thrive are the ones who make money – or had a lot of it prior to entering the industry.
But even in states that only recently legalized the drug, officials have been setting forth mandates that large amounts of capital have to be set aside by the dispensary operator before the venture ever launches. Licensing processes are frequently drawn out in California's neighboring states, which means investing in both experienced marijuana attorneys and consultants is a must.
One Colorado dispensary owner noted that five years ago, he established his operation with just a half a pound of marijuana and $4,000. Today, it's likely to take more than that. In some places, dispensary owners and operators are advised to have something like $2 million before they even consider wading into this field. State fees and permitting processes in some regions will top as much as $100,000. But on top of that, there is a merit-based licensing process in many newly green states (which have capped maximum dispensary numbers) that tends to favor wealthier operators who can show they have more than enough money to maintain a sufficient supply of marijuana.
For example, in Arizona, the state has authorized just 98 medical marijuana dispensary licenses throughout the entire state. Applicants with any hope of competing for one of those spots have to prove they have a minimum of $150,000 in capital set aside.
So what we're seeing is that the people who are entering the field are not farmers or health care providers. In fact, most have no experience whatsoever in running a health care venture. Instead, owners are purported to be owners of real estate companies, cellphone stores and car dealerships.
This is in stark contrast to the way it started back in California. Back then, the majority of those who were interested in opening up shop were legalization activists and farmers. Now, what we're finding is that it's becoming less and less common for those becoming involved in the medical marijuana movement to even care much for marijuana, per se. Rather, it's viewed as an investment.
One newly-minted dispensary owner in Arizona said he and his business partners have a ballpark of 30 businesses between them.
"We saw this as a good avenue to expand as a business plan," he told a Huffington Post reporter. "Nothing more."
This is certainly not to say these individuals can't operate a well-run dispensary that would provide a valuable service to the greater community at-large. But it does mark a shift for which the federal crackdown influence is undeniable.

The Los Angeles CANNABIS LAW Group represents growers, dispensaries, collectives, patients and those facing marijuana charges. Call us at 949-375-4734.
Additional Resources:
Marijuana Dispensaries Becoming Exclusive Domain Of The 1 Percent, June 25, 2013, By Eleazsar David Melendez, The Huffington Post
More Blog Entries:
Riverside Marijuana Delivery Services Banned by Council, June 25, 2013, Los Angeles Marijuana Lawyer Blog