Approved L.A. Dispensary List Released By City Officials
Back in May voters in Los Angeles gave the green light to a measure that would cap the number of medical marijuana dispensaries to about 134 – the number that existed at the time of its unsuccessful 2007 ban.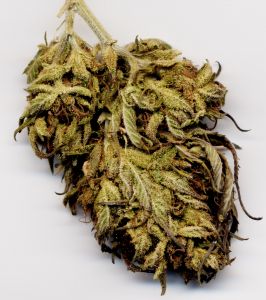 Our Los Angeles marijuana lawyers have learned that the names of those authorized facilities. You can read them by clicking here, as provided by 89.3 KPCC Southern California Public Radio.
Whether each of these sites will remain open is unclear. We don't know, for example, how many of those from 2007 are even still operational. The city has not made any concessions to allow additional dispensaries to apply, should any of the listed 134 go out of business or be no longer operational.
The new law, under the voter-approved Measure D, formally took effect June 20th. That means that hundreds of dispensaries were to have closed, though it's not clear whether all are in compliance. We do know that the city attorney's office has sent out hundreds of warning letters, and we expect that a number of those facilities that did close have either shifted to collectives operations or may have morphed into some type of delivery service. Any of those who are in the process of this or have yet to do so should consult with an experienced marijuana attorney to help assist in the transition and to ensure your current and future liability is limited.
Those dispensaries that remain should also seek legal consultation. Among the regulations imposed under the new measure:
Dispensaries have to be located a minimum of 600 feet away from parks and schools and at least 1,000 feet away from one another;
Dispensary hours are limited from 10 a.m. to 6 p.m.;
Dispensaries have a total of 180 days to comply with all specified regulations.
Unfortunately, federal prosecutors have all but said that the new law means nothing to them, and that they reserve the right to continue their barrage of prosecutions on even those eligible dispensaries. U.S. Attorney Andrew Birotte was quoted as saying that, "It doesn't mean anything to us, quite frankly." He went on to say that so long as there was evidence that dispensaries were violating federal law, his office could pursue prosecution.
Of course, this leaves all remaining facilities vulnerable, as federal law bars the use or sale of marijuana under any circumstance. State law does allow the medicinal use of marijuana, but those facilities that provide the drug must be not-for-profit.
Federal prosecutors say that the problem is most marijuana dispensaries operate as for-profit businesses, which would be in violation of both state and federal law. Recently, the U.S. Attorney's Office sent warning letters to more than 100 L.A. dispensaries, warning them to shutter their business or face either civil forfeiture or criminal prosecution or both.
Birotte said the majority of those ended up closing on their own accord. Regarding those who had not, criminal cases are pending against three of them.

The Los Angeles CANNABIS LAW Group represents growers, dispensaries, collectives, patients and those facing marijuana charges. Call us at 949-375-4734.
Additional Resources:
LA releases list of authorized marijuana dispensaries, July 1, 2013, By Frank Stoltz, Southern California Public Radio
More Blog Entries:
Oakland Still Fighting for Harborside Marijuana Dispensary, June 27, Los Angeles Marijuana Lawyer Blog