Cannabis Lawyer: Marijuana Favored Over Booze by Youth Market
The favored recreational indulgence appears to be shifting – from alcohol to marijuana. This is noteworthy because the shift is likely ultimately to be the nail in the coffin for federal marijuana prohibition. The fervent support of the younger generation for the plant – in addition to a growing number of baby boomers relying on its medicinal properties – could mean that day will happen sooner than later.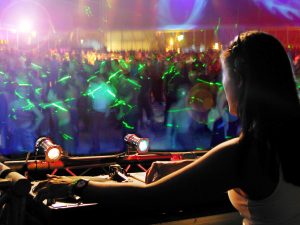 As our marijuana lawyers in Los Angeles see it, cannabis prohibition is a pit from which the federal government will need to dig itself out.
Now, a new survey released from The Tylt (the largest and fastest-growing social polling and opinion platform among the youngest adult cohort), indicates it is likely to be increasingly difficult to hold off on the move for too much longer. Specifically, roughly 85 percent back legalized marijuana, and no longer buy into the lie that total prohibition is necessary to keep America's youth safe. Most said the "War on Drugs" is a failed one and the "War Against Weed" is one that needs a complete overhaul. 
Another survey last year found millennials are causing beer sales in the U.S. to tank. Younger users get how dangerous alcohol is, while 9 in 10 said they believed marijuana to be safer. In fact, they don't believe cannabis to be harmful at all. Almost 90 percent said marijuana has therapeutic benefits likely to be beneficial for public health. Millennials also have no problem with athletes using marijuana as an alternative to prescription pain medications (with almost all saying it was preferable to opioid painkillers).
Increasingly, a number of younger professionals are deciding that even though using alcohol socially can be enjoyable, it's generally not worth the calories – or the hangovers and embarrassing lack of control (something they need not deal with when using marijuana). Instead, they are smoking the herb occasionally and for pain taking candies and other edibles with cannabidiol (aka CBD) which doesn't intoxicate users. Many also like the fact the marijuana costs less than alcohol. A gram of marijuana on the street is about $18 versus an average of $6 for a beer at your local bar (though it depends on the city).
As it now stands, nine states (including California) plus Washington D.C. have legalized recreational marijuana. Many more states allow for medicinal marijuana and others allow products that don't have psychoactive components and help relieve muscle pain or anxiety. Decriminalization in some regions has relaxed attitudes about it generally, especially among youth. In fact, a poll conducted by Yahoo News last year revealed most milennials used marijuana socially, though only a quarter of them just smoke it.
Whereas 2 percent of high school seniors used marijuana daily in 1992, that figure jumped to 6 percent by 2017. (Certainly, we aren't suggesting that high schoolers use the drug unless there is a medically approved reason to do so. Still these type of polls give us insight into trends. Meanwhile when we look at alcohol use, a poll by the Monitoring the Future Study of some 50,000 teens and younger adults revealed last year the number of college students who consume alcohol daily fell from 6.5 percent in 1980 to 2.2 percent in 2017.
Marijuana attorneys know this is also opening up a number of new markets for marijuana businesses. Those looking to break into possibly new markets with this information should discuss the legal factors they will need to carefully navigate with an experienced L.A. marijuana business attorney. Recreational cannabis is now a $6 billion industry – and apparently growing. These include products like "cannabis-infused sparkling tonic" which is sold in L.A., where many people are seeking low-dose cannabis products.
Many companies are hoping to lure millennials by branding themselves as '"lifestyle companies," but they need to be careful how they do so without running afoul of various state and local regulations. That's why having an experienced marijuana attorney on your side is so critical.
The Los Angeles CANNABIS LAW Group represents growers, dispensaries, collectives, patients and those facing marijuana charges. Call us at 949-375-4734.
Additional Resources:
Why millennials prefer cannabis to booze: 'Zero enjoyment out of drinking' (and it's cheaper), Sept. 27, 2018, By Karl Paul, Market Watch
More Blog Entries:
Wild Wild West of Marijuana Businesses Coming to an End, Sept. 15, 2018, L.A. Marijuana Attorney Blog