Colleges Prohibit Medicinal Marijuana to Preserve Federal Funds
As state laws continue to loosen in favor of medical and recreational marijuana use, some establishments remain wary, given the unchanged legal position of the federal government. According to a recent report in the Boston Globe, colleges and universities continue to ban drugs on campus, including medical marijuana. Even in states where medical marijuana is legal, many campus administrators have reaffirmed policies that ban drugs. Local colleges and universities have continued to ban the use of marijuana, even if a doctor has written a prescription for medicinal purposes.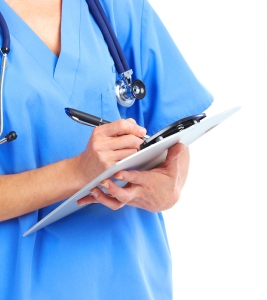 With states expanding rights to medical usage, many individuals, business owners, and other entities are questioning their own rights and liabilities when it comes to conflicting federal laws. Our Orange County medical marijuana attorneys are experienced with protecting the rights of our clients. We are dedicated to protecting the rights of marijuana dispensary owners as well as individuals or other business owners who could face criminal liability under California or federal drug laws.

While many students use marijuana illegally and for recreational purposes, others have a legitimate doctor's prescription to treat medical conditions, including epilepsy, cancer, or post-traumatic stress disorder. According to college administrators, they have no choice but to adhere to federal regulations, which classify marijuana as an illegal substance. Officials are concerned that allowing marijuana on campus could eventually lead to a loss of federal funding and student aid. Students who have a legitimate prescription are faced with suffering the physical consequences of going without medication or suffering disciplinary action. The penalties for a student caught using marijuana on campus can be severe, ranging from a simple warning to expulsion.
Patients and advocates of marijuana use argue that denying the right to use a prescription is unfair to those who have a legitimate use for the drug. Forbidding doctor authorized prescriptions could also be unethical and detrimental to students as well as faculty. Currently, groups of students and advocates are organizing to urge federal overhaul of drug laws as well as push universities towards leniency in states where medical marijuana has been legalized.
While many universities continue to uphold drug bans on campuses, many have found alternatives for individuals who do have a legal prescription–including off-campus housing. Still, students with medical marijuana "certifications" have been informed in no uncertain terms that the prescription does not give them the right to use the drug on campus. Administrators have stated that there is no distinction between medical and recreational use when it is used on campus, primarily because it remains illegal under federal law.
Camps bans on marijuana use are common nationwide, even where local laws permit medical use. Some students are able to get around the bans simply by being discreet, but they could be taking a huge risk, if getting caught results in lost educational opportunities. Given the overwhelming shift in marijuana policies, many universities are considering changing their position, though most maintain bans to preserve federal funding.
The Los Angeles CANNABIS LAW Group represents growers, dispensaries, collectives, patients and those facing marijuana charges. Call us at 949-375-4734.
More Blog Entries L.A. Marijuana Farmers' Market Forced to Shut Down, July 20, 2014, Los Angeles Marijuana Lawyer Blog
Getting Started in the Medical Marijuana Industry, May 15, 2014, Los Angeles Marijuana Lawyer Blog