Colorado Rolls Out Tighter Regulations in 30 Rules
The U.S. Justice Department issued a statement earlier this year that it would not prosecute in states where marijuana was legal so long as the industry is adequately regulated. Now Colorado marijuana users, growers, distributors, and other members of the marijuana industry will be forced to comply with an additional 30 rules related to all aspects of the business. In late September, the Marijuana Enforcement Division (MED), released a new set of rules related to licensing, cultivation, protection, edibles, sales, training and product testing.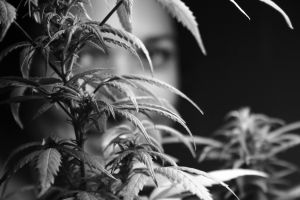 While the new rules may initially slow some operations, authorities report that the marijuana business in Colorado is a work in progress and the new standards are simply a modification to the original law. Our Orange County marijuana attorneys are dedicated to protecting the rights of marijuana card holders, dispensary owners, and others in the marijuana business. In addition to protecting the rights of our local clients, we are also abreast of legal changes in Colorado and nationwide. The ever-evolving marijuana regulations are a reminder that current laws are in flux and all users and industry members should stay abreast of regulatory changes to prevent liability.
According to recent reports, the new changes make sense and will help with consumer education and to ensure vendor responsibility. One of the new rules was a revision of an earlier proposed rule that would have limited the number of plants to be grown in indoor operations. The new rules do not distinguish between indoor or outdoor growing facilities, allowing 3,600 plants for cultivation. Industry insiders assert that the state legislators responded to the testimony of greenhouse workers to a suitable compromise.
Currently, the state has issued 18,666 marijuana occupational licenses. Under the new rules individuals with licenses will be required to perform "responsible vendor training' requirements to ensure public health and safety. These rules also apply to the production and distribution of edible marijuana products. There are 496 medical shops, 242 recreational stores, and an additional 177 applications for operational and stores pending.
According to legislators, the rules are intended to improve safety, consumer education, and to make the marijuana industry transparent. Consumers should know what to expect and vendors should have clear guideposts to ensure compliance. In addition to health and safety training, the new rules will also reduce the amount of marijuana found in any edible product. Under the new rules, a single serving cannot contain more than 10 milligrams of THC. Products must also be easily identified. Adjusting the serving size rule is meant to ensure safe consumption and to prevent accidental over consumption by children, teens, or adults.
The new rules will also change testing requirements, requiring tests on the potency of edibles, as well as to test for pesticides or fungi. Though marijuana business owners see the positive aspects of the regulation, they are also concerned about the increase in expenses, licensing, testing, and taxation. Safety advocates are also concerned that the new rules do not go far enough in regulating the industry.

The Los Angeles CANNABIS LAW Group represents growers, dispensaries, collectives, patients and those facing marijuana charges. Call us at 949-375-4734.
More Blog Entries:
Getting Started in the Medical Marijuana Industry, May 15, 2014, Los Angeles Marijuana Lawyer Blog
United States Marijuana Laws Influencing Other Countries, February 14, 2014, Los Angeles Marijuana Lawyer Blog