Colorado Ski Resorts Attempt to take Anti-Marijuana Stand
Colorado Ski Resorts are looking to curb the impact of recent changes in Colorado law that legalize the recreational use of marijuana in the state.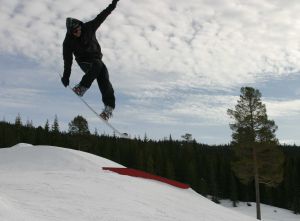 our marijuana lawyers anticipate some businesses will be affected by pending legalization of recreational marijuana use in the state.
Although many in Colorado may see recreational marijuana as a positive step, it seems that the states popular ski resort industry is taken an offense approach to ensuring their multi-billion dollar industry stays intact.

The new legislation that legalizes recreational marijuana smoking in Colorado will take effect on January 1, 2014.
The ski resorts claim they are being proactive and providing education to the public as to what they should expect when they come to a Colorado ski resort. Ski resorts are using social media to let prospective guests know that they offer a lot of different activities but public marijuana smoking will not be one of them.
Ski resorts have delivered contradictory messages on this topic as many claim they have not heard about a decline in visitors due to the legalization of marijuana but at the same time they are very concerned about a decline in numbers, particularly families.
The worry is that families will choose to go to a ski resort in another state, where marijuana is still illegal.
Realistically ski resorts must realize that the localities that surround them are often the most pro-marijuana in the state and ski resorts will be fighting an uphill battle to disallow marijuana use. When marijuana legalization was put to a vote counties which housed ski resorts passed the legislation by overwhelming numbers.
Many counties with ski resorts approved the measures by 3 to 1 in favor of legalization of marijuana and in the home county of some ski resorts the vote to legalize was approved with an incredible 80% of voters in favor of the measure.
Ski resort officials hope individuals will refrain from smoking marijuana in public as this is still illegal in Colorado even with the passage of the new law.
In addition, smoking marijuana is still illegal under federal law and on federal lands – approximately 90% of the state's ski resorts are located on federal lands.
Officials want visitors to be aware that anyone who is caught smoking marijuana on the slopes risks having their pass taken away and being asked to leave the resort. The founder of a company who plans marijuana themed ski trips explained that the great majority of marijuana users are respectful and considerate and would be more than willing to smoke marijuana in private.
The CANNABIS LAW Group represents growers, dispensaries, collectives, patients and those facing marijuana charges. Call us at 949-375-4734.
Additional Resources:
Smokin' on the Slopes? December 3, 2013, FOXNews.com.
More Blog Entries:
Legal Possession: Should the Odor of Marijuana Amount to Probable Cause? , December 5, 2013, Los Angeles Marijuana Lawyer Blog
Study Reveals Marijuana helps Many IBD Patients, November 22, 2013, Los Angeles Marijuana Lawyer Blog