Council unanimously passes "draft temporary urgency ordinance" aimed at Los Angeles marijuana dispensaries
City council voted unanimously Friday to pass its "draft temporary urgency ordinance," the latest in a long string of ill-conceived moves that will likely ensure hundreds of thousands of additional tax dollars are wasted in an attempt to defend the indefensible.
As our Los Angeles medical marijuana defense attorneys previously reported on our Marijuana Lawyer Blog, the city has rushed to pass the latest measure in the wake of a judge's ruling that prohibits it from enforcing a measure passed in June. Both seek to reduce the number of medical marijuana businesses, which are legal under state law, to just 100, an 80 percent reduction from the more than 500 that were operating when the first ordinance went into effect in June.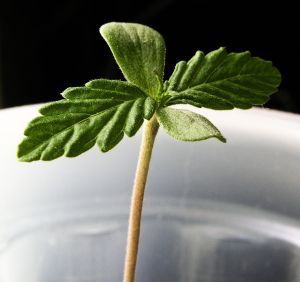 By passing yet another ordinance before the legal issues with the initial ordinance are resolved, the city is virtually guaranteed to accomplish nothing more than to initiative additional litigation.
The L.A. Times reports council passed the measure 12-0 after the city's special prosecutor (another taxpayer expense) reported numerous dispensaries were reopening since the judge's order preventing the city from taking enforcement action while litigation is pending.
The judge's ruling, however, only impacts dispensaries that have filed lawsuits. More than 200 are involved in more than 40 lawsuits. Those that have not joined the fight are encouraged to contact a marijuana dispensary attorney in Los Angeles to discuss their rights.
The new ordinance would provide a lottery to ensure the number remains at 100 if fewer than that can comply. Currently, about 135 remain open under the city's rules. Those that are eliminated will almost certainly take legal action, the Times reports.

The CANNABIS LAW GROUP is representing more than a dozen dispensaries in lawsuits over local city and county ordinances in Los Angeles and the surrounding area. Call 949-375-4734 for a confidential consultation to discuss your rights.