Crackdown on "soda pot" in Los Angeles only a matter of time
Medical News Today reports "soda pot" is entering the California market as producers and patients seek ways to provide the medicinal values of marijuana for those who don't wish to smoke it.
Historically, such efforts have run afoul of the law rather quickly, especially among law enforcement organizations that have trouble obeying the state's medical marijuana laws. Our Los Angeles medical marijuana dispensary attorneys are frequently called to represent collectives and dispensaries against unreasonable search and seizure in L.A. and the surrounding areas.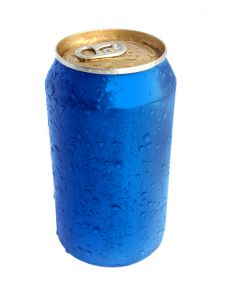 As we reported last fall on our Marijuana Lawyer Blog, the Los Angeles Sheriff's Office was busy raiding stores and seizing Froot Loops while warning of the dangers of marijuana making its way into Halloween candy.
The sodas will retail for about $12. Canna Cola, Doc Weed and Orange Kush are a few of the brand names. Diavolo Brands, which is marketing the beverage, said the THC dosage will be somewhere between 35 and 65 milligrams. He said the dosage was lower than many products on the market and compared it to "light beer" alongside high-proof liquor.
In addition to parts of the United States, Medical News Today reports medical marijuana has been legalized in parts of Canada, Austria, Germany, the Netherlands, Spain, Israel, Italy, Finland and Portugal.
CBS Los Angeles says other soda brands will include lemon-lime Sour Diesel and grape-flavored Grape Ape.

The CANNABIS LAW GROUP is representing more than a dozen dispensaries in lawsuits over local city and county ordinances in Los Angeles and the surrounding area. Call 949-375-4734 for a confidential consultation to discuss your rights.