Counterfeit Cannabis Products Keep California Black Market Well Stocked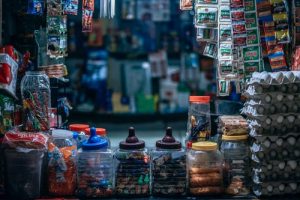 As California's legal marijuana industry continues to bloom, so too does a well-stocked black market, comprised of unlicensed, locally grown cannabis, and a plethora of counterfeit cannabis products.
Fake THC Cartridges Are Flooding California
Of all counterfeit cannabis products, refillable THC cartridges used inside vaping pens are currently most common. Surprisingly, states like California – where recreational cannabis use is legal – appear to be most flooded with counterfeit products. Big brands like Kingpen and Rove have tried to get ahead of counterfeits by repackaging their products, but counterfeits have shown they can keep pace, often reproducing new packaging almost as quickly as the legitimate brands.
And industry insiders unanimously agree, the fakes are getting better all the time. Many knockoff THC vape pens are comprised of illegally but locally grown cannabis, which producers then stuff into refillable cartridge pens, before attaching counterfeit labeling they've purchased online, and selling the finished counterfeit pens at discounted prices to illegal pop up shops. To most consumers and law enforcement officials alike, it's very difficult to tell a real pen from a fake one.

The best way for brands and businesses to protect against counterfeits is to legally trademark cannabis products. Once cannabis companies have a trademark in place, Californian authorities then have jurisdiction to enforce against counterfeits. Without a trademark though, it's very difficult to prosecute. If you need help trademarking your cannabis products, our marijuana business lawyers of Orange County can help.
A Budding Counterfeit Scene
All across California, legitimate cannabis businesses are feeling the pinch. The problem is so wide spread that brazen bootleggers are even advertising counterfeit products on Instagram and Snapchat. An admin for DanksOfficial – a watchdog Instagram account cautioning marijuana users against buying THC cartridges on the black market – who prefers to remain anonymous, says unless consumers can test each cartridge, there's no way to be sure a vaping cartridge is real or safe.

Experts Warn of Health Risks Counterfeits Pose
Just as vaping is increasing in popularity across the nation, associated long-term health risks are also becoming increasingly clear. The Center for Disease Control and Prevention (CDC) recently announced that 193 cases of severe lung illness, all possibly linked to vaping, have propped up across 22 states. While the CDC did not share exactly how many cases involved products containing THC, Dr. Illeana Arias, senior scientific advisor and acting deputy director for non-infectious diseases noted "in many cases" patients had confirmed using THC-containing products prior to feeling unwell.
Meanwhile, the California Department of Public Health (CDPH) recently stated as many as 28 cases of acute lung disease among people who recently vaped cannabis products, had been reported across the Golden State. Just this August, the CDPH issued a health alert in Kings County after a cluster of hospitalizations. Between July and August, seven healthy adults were admitted to county hospitals, all showing signs of severe pulmonary disease, after vaping THC products. Nancy Gerking, Kings County assistant director of public health, confirmed the products were all purchased from temporary, unlicensed pop-up shops in the local area.
At about the same time, we also saw the Bureau of Cannabis Control (BCC) launch a public awareness campaign warning consumers about the health risks associated with buying marijuana products from unlicensed dispensaries. That's because knock off products are completely unregulated and avoid testing for pesticides or other contaminants, which can pose dangerous health risks.
Other industry insiders note, because licensed cannabis growers and businesses cannot distribute their goods to unlicensed stores without risk of suffering heavy fines from regulators, if big brand name products are showing up in unlicensed stores, then those products are almost always fake. Consumers can best protect themselves from subpar goods by buying all cannabis products from licensed, registered cannabis businesses. To check if a California cannabis dispensary is legitimate and meets the state's high safely standards, enter their business name into the BCC online license search tool (www.CApotcheck.com). Be sure your retailer is listed there, before shopping.
Marked Down Knock Offs Bringing in Big Bucks
The state's registered marijuana operations are projected to make more than $3 billion combined this year. But that number is easily overshadowed by the $8.7 billion in revenue expected to be generated by the unregulated cannabis industry across California in the same time frame.
Legitimate cannabis business operators are at pains to compete. It is widely believed that counterfeits are boosting unlicensed dispensary sales, where business owners can afford to sell cannabis products at lower prices, because they're skipping out on regulation costs and avoiding taxes.
Authority Clampdowns Showing Signs of Success
The Los Angeles Police Department is making strides in limiting the rampant illegal cannabis trade. At the beginning of the year there were almost 300 illegal dispensaries operating in the Los Angeles area, compared to less than 200 today. With authorities primarily focused on closing unlicensed dispensaries, clamping down on counterfeit products is not yet a priority.
Rather than issuing search warrants that could lead to seizing knock off cannabis items, the LAPD is focused on first cutting water and power to properties hosting illegal cannabis activity. While this is a strong first step, some fear counterfeit products not seized when closing down illegal operations, can easily circulate somewhere else down the road.
Legal Implications
The black market for cannabis activity is thriving, and counterfeits are boosting sales for unlicensed retailers across the United States. Without regulation, corners are being cut, product safety is in question and health risks are becoming a reality. Additionally, the sophisticated production of knock offs show little signs of slowing down.
In this climate, the best way for cannabis brands to protect the integrity of their products, their brand reputations and the well-being of their customers, is to secure product trademarks, invest in difficult to replicate product packaging, and aggressively pursue counterfeits.
Some industry stakeholders believe knock offs will abate as consumers become more informed over time, and others are frustrated that counterfeits are stoking unlicensed dispensaries, who are taking such a large portion of market share. Either way, legitimate cannabis outfits are working hard to stay licensed, and to keep their businesses running. It seems the longer it takes to clamp down on counterfeits, the harder it will become for legal businesses to continue trading. Let's hope the ramped up authority crack downs continue to make inroads and pave a smoother path for legal cannabis business owners moving forward.

About Cannabis Law Group
The Los Angeles CANNABIS LAW Group represents growers dispensaries, ancillary companies, patients and those facing criminal marijuana charges. Call us at 949-375-4734.
Additional Resources:
The Center for Disease Prevention and Control
California Department of Public Health
Bureau for Cannabis Control California