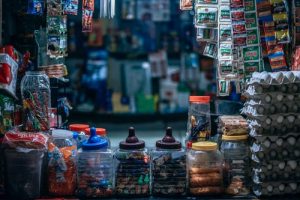 As California's legal marijuana industry continues to bloom, so too does a well-stocked black market, comprised of unlicensed, locally grown cannabis, and a plethora of counterfeit cannabis products.
Fake THC Cartridges Are Flooding California
Of all counterfeit cannabis products, refillable THC cartridges used inside vaping pens are currently most common. Surprisingly, states like California – where recreational cannabis use is legal – appear to be most flooded with counterfeit products. Big brands like Kingpen and Rove have tried to get ahead of counterfeits by repackaging their products, but counterfeits have shown they can keep pace, often reproducing new packaging almost as quickly as the legitimate brands.
And industry insiders unanimously agree, the fakes are getting better all the time. Many knockoff THC vape pens are comprised of illegally but locally grown cannabis, which producers then stuff into refillable cartridge pens, before attaching counterfeit labeling they've purchased online, and selling the finished counterfeit pens at discounted prices to illegal pop up shops. To most consumers and law enforcement officials alike, it's very difficult to tell a real pen from a fake one.
Continue reading