Investment Interest in California CBD Companies is Rising
California cannabidiol (CBD) products are on the map, and investors are taking notice. But given that CBD-infused products are still relatively new to market, regulators continue to closely review the category. For this reason, acquisition strategies may be a ways off yet, but industry insiders predict consumer companies will see high minority investment interest in the short term.
CBD is naturally found in cannabis plants, and is widely known for its relaxing properties. But CBD won't produce a 'high,' as it lacks the psychoactive tetrohydrocanabidiol (THC), found in marijuana.  CBD-derived products have quickly grown in popularity, thanks largely to a wide range of potential health benefits, including relieving pain, anxiety, seizures and brain injuries.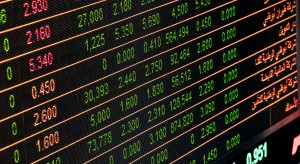 According to Michael Lux, partner at Crowe accounting firm, the next 6-12 months will involve strategic minority investments in the CBD space. He noted too that while the majority of CBD companies are of interest to investors, they are still less than five years old, so they'd likely need a little more time before preparing to engage in full exit strategies.

US Farm Bill Opened the Gates
Over the last eight months, a slew of beauty, personal care, and pet brand products have quickly become available across a variety of retail stores. In part thanks to the US Farm Bill, which was passed in December last year. This bill essentially relaxed restrictions, allowing licensed cannabis growers to produce hemp on an industrial scale, without fear of prosecution. It also relaxed restrictions around selling hemp-derived products interstate. The passing of the US Farm Bill was a tipping point, enabling CBD-derived products to go mainstream.
A recent Forbes report even projected the combined U.S. CBD sales market would likely exceed $20 billion by 2024.
Too Early for Buyouts
Meanwhile, one industry banker noted it will be some time before makers of CBD products start to see buyouts from traditional consumer packaged goods (CPG) companies, especially with regard to food and beverage products. Mostly because the Food and Drug Administration (FDA) is still working to outline its CBD regulatory framework, and that tweaking will likely be ongoing. Just last month the FDA announced it has prioritized efforts to establish clearer CBD guidelines, and plans to publish a report this fall.
Until then, companies selling personal care CBD products are particularly well poised to attract strategic investments. That's because regulators are far more comfortable with non-ingestible products, which significantly minimizes an investor's risk.
Regulators Pave the Way
Once the FDA clarifies its regulations on CDB-derived products, we can expect strategic buyers to show interest in acquiring CBD brands across consumer, pharmaceutical, and food and beverage industries. In the meantime, there are five key regulatory concerns most investors are monitoring before investing in CBD businesses:
Drug Enforcement Administration regulation of CBD – marijuana is currently considered a Schedule 1 drug and is not approved for medical use in the U.S.; but hemp is defined as the plant, or any part of the plant containing a THC concentration of no more than 0.3 percent.
FDA regulation of CBD products – advertising or using CBD as a dietary supplement is currently prohibited.
Some state laws restrict CBD product sales – North Carolina, Maine and New York restrict CBD products, just to name a few, and could severely impact overall CBD product sales.
FDA limits advertising and label claims made on CBD products – the agency will diligently pursue companies making unsubstantiated marketing claims.
Regulation of CBD products will continue to evolve – a specific internal agency working group will continue to explore options for dietary supplements containing CBD to be marketed lawfully.
Legal Implications Thus Far
While CBD businesses continue to blossom, investors will become increasingly active in the growing CBD sector. Investors, like so many other industry stakeholders will watch closely on how ongoing regulations will impact the marketplace. It is clear that no matter how the industry progresses, regulators and legislators will play a large role in defining just how products are developed, where they can be sold, and what can be touted in advertising and marketing efforts.
Need Legal Help Investing in or Acquiring a Commercial Cannabis Business?
Our California Hemp & CBD attorneys  can help answer any questions you may have.
The Los Angeles CANNABIS LAW Group represents growers dispensaries, ancillary companies, patients and those facing criminal marijuana charges. Call us at 949-375-4734.
Additional Resources:
2018 US Farm Bill
FDA Guidelines