Marijuana Residency Restrictions: Helping or Hurting Business?
The importance of residency has become a complicated ongoing issue for marijuana business owners in the state of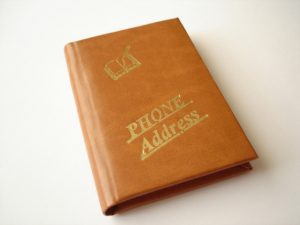 Washington, where requirements for marijuana businesses are strict, yet muddled. What started as a residency restriction meant to control big outside mega corporations from putting local businesses at a disadvantage has led to corporations researching ways to exploit residency loopholes and limiting who longtime residents can bring on as partners. Now, due to unclear definition of what qualifies a person for residency, some are concerned how to prove their status.
You see, according to RCW 69.50.331(1)(b), one must be a resident of the state for six months to apply for a marijuana business license. Not only that, all members of the business, no matter how small the stake, must meet the same residency requirement. Further, a "partnership, employee cooperative, association, nonprofit corporation, or corporation" must be formed in Washington according to state laws and meet the above outlined residency requirements in order to be issued a license. Lastly, licensees must comply with residency requirements throughout the duration of the license. Without a firm definition on what constitutes residency, though, some businesses have been in the lurch.In 2016, the Washington State Liquor and Cannabis Board eased up the chokehold on businesses a bit by allowing for non-bank financing to come from out-of-state, but these investors still could not hold a stake in the company, as outlined in the Cannabis Law & Policy Project. This adjustment in regulations by the board also included the amendment that increased the residency requirement for all interested parties of the business from three months to the current six months. Both moves were an attempt to discourage out-of-state investors from setting up makeshift residency in the state and encouraging them instead to be a more passive investor.
Good news for some Californians, there are no such residency restrictions at the state level. Many cities and local governments, however, have their own residency requirements in an effort to favor in-state and local businesses, according to a report from Marijuana Business Daily. Some have only allowed pre-established businesses access to limited licensing, trying to give grassroots businesses who have been working in medical marijuana a fighting chance now that recreational cannabis has hit the scene. Others have rules designed to give preference to owners who come from neighborhoods most negatively impacted by biased drug enforcement policies of the past. Others, still, will welcome entrepreneurs from anywhere, primarily seeking the influx of tax revenue from new businesses.
Similar to Washington, these regulations can often raise more questions than they answer. How long does one need to reside in a certain area to be considered a resident? How much time do they need to be on the premises for it to be considered their home? What about neighborhoods affected most by the War on Drugs? Can someone new move in and take advantage of these special opportunities? If questioned, what proof must you show? Does everyone in the business need to be a resident? Luckily you do not have to be a scholar on local laws to break down these answers. Our skilled Los Angeles cannabis business attorneys are well-versed in residency rules and the distinct set of guidelines you will face in each city and county. A free consultation is your first step to making sure your business is fully in compliance.
The Los Angeles CANNABIS LAW Group represents growers, dispensaries, collectives, patients, defendants, workers and those facing criminal marijuana charges. Call us at 949-375-4734.
Additional Resources:
For Washington's Pot Industry, Out-of-State Owners Could Supply a Lifeline — Or Invite Trouble, By Bob Young, Feb. 7. 2107, Seattle Times
More Blog Entries:
Strict Regulations Make Legal Marijuana Scarce in Washington, Oct. 11, 2014, Cannabis Law Group