Northern and Southern California Join Forces for Cannabis Businesses
Two monoliths of cannabis advocacy have joined forces in California, aiming to protect what many estimate to be the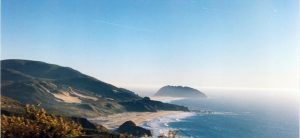 world's largest marijuana market. California Growers Association, based in Northern California, is merging with Southern California Coalition out of Los Angeles to leverage their combined strength when voicing needs of the cannabis industry to political representatives, according to Los Angeles Business Journal. A headquarters location for the far-flung group has not yet been selected.
Anyone who is familiar with the cannabis industry knows there are major cultural differences across the board — from the numerous farmers working the fertile lands of the "Emerald Triangle" in Northern California to posh dispensaries in L.A, and all of the laboratory testers, drivers, and processors in between. Each faction of the industry has different priorities, which has often kept the groups and their interests separate. Many in the state, however, are learning that more can be accomplished when we work together. The new CalGrowers-SoCal Coalition Collaboration is now 1,600 members strong, making the group a force to be reckoned with.There is a lot on the line, of course, for this group, composed of roughly 1,000 growers and about 600 manufacturers, lab workers, delivery drivers, distributors, retailers, and other marijuana industry workers. They are tasked with protecting an industry estimated to be worth $3.7 billion by the end of 2018 and $5.1 billion in 2019, with forecasts only growing from there. One hiccup anywhere along the chain can have vast ripple effects across all areas, making it essential for everyone in the industry to have each others' backs. If a regulation is hitting distributors especially hard, it could have disastrous economic effects in all directions. All parts of the industry have to work in perfect harmony, so when a risk arises for businesses, consumers, or patients, it is beneficial to all involved that it be addressed quickly and efficiently.
Those who have stood in opposition of marijuana have learned that nothing is more effective than the power of numbers to spread your message. The more people are unified behind the same message, the more it gets repeated and the more traction it gets. That is how we found ourselves in the midst of the anti-marijuana "War on Drugs" that has devastated so many lives in this country. A single idea — "marijuana is dangerous" — gets repeated often enough, in school, by law enforcement, and in public service announcements, and people stop questioning how and why they came to that conclusion. Now, we need to use these same methods to spread the truth about this beneficial drug.
Our trusted cannabis business attorneys in Los Angeles know first-hand the power of working in teams. It is the spirit of teamwork and togetherness that we bring to each of our clients that we serve in the marijuana industry. Our collective knowledge and experience can be an asset to you and the broad network of cannabis businesses we have helped over the years. We are proud to provide consulting services, business plan strategies, and compliance advice to marijuana businesses in Southern California as another key to the long-term growth and success of the cannabis industry in the state.
The Los Angeles CANNABIS LAW Group represents growers, dispensaries, collectives, patients, defendants, workers and those facing criminal marijuana charges. Call us at 949-375-4734.
Additional Resources:
Leading California Cannabis Industry Trade Associations Collaborate to Create Powerful Political Voice and Unify World's Largest Cannabis Market, July 27, 2018, By Hezekiah Allen, California Growers Association
More Blog Entries:
Small Marijuana Farmers Take State Department to Court, Feb. 7, 2018, Cannabis Law Group