Court: 30 Days Jail for Mom in Marijuana Window-Jumper Case
A Colorado woman whose son was injured when he jumped out of a window after consuming a marijuana-laced brownie his mother had procured for his friend will serve 30 days in jail.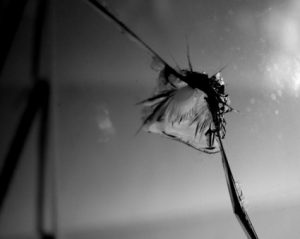 That's according to the latest from The Coloradoan, which also noted the district court judge tacked on two years of probation as well.
Defendant had pleaded guilty to the misdemeanor charge of providing marijuana to a person who was younger than 21. However, she was deemed not guilty of the felony charge of witness tampering. 
Our L.A. marijuana defense lawyers know that had this case unfolded in California, this mother would likely be looking at a more serious charge. That's because marijuana is only legal via medical prescription from a doctor. Distributing a Schedule I narcotic to someone without a prescription is a crime that becomes much more serious when the person receiving the drug is a minor. She likely would have been looking at felony charges had the case been filed here in Orange County.
But in Colorado, where this case occurred, marijuana is legal for recreational use. But just like alcohol, marijuana is regulated to prevent minors from having ready access – unless there is a medical reason for it and they have a doctor's prescription.
The incident in question occurred in April 2015. It was then the 39-year-old defendant's 19-year-old son threw himself out of a third-story window. It occurred shortly after 9 p.m. He suffered serious but non-life-threatening injuries as a result of his fall.
The teen reportedly admitted to investigators that he had consumed edible marijuana. Investigators already knew that he had consumed it at some point because a drug test completed at the hospital revealed it was the only drug in his system. However, it was only later that he conceded he had consumed the drug that night and in edible form. At the time, he had refused to say who supplied him with the pot brownie.
The case was reminiscent of a 2014 case in which a 19-year-old college student from Wyoming plummeted to his death in Denver after jumping from his hotel room window while under the influence of a cannabis-infused cookie. His autopsy indicated intoxication by marijuana was a significant contributing factor.
Now this case – and another in which a Colorado man accused of murdering his wife blames a marijuana-infused candy he consumed – are raising questions about if and how states and the federal government should regulate edible marijuana products.
According to the news report, the teen's mother purchased the marijuana for his roommate, who was also then just 19.
The witness tampering charge stemmed from a statement by the roommate to police in which he said the injured teen urged him to lie about where he'd gotten the brownie.
At her sentencing hearing, defendant insisted she thought that a marijuana edible she purchased from a dispensary would be safe and she would never have purchased it if she had known this type of reaction was possible.
The judge indicated that while he believed defendant to be "a good person," as noted by the numerous individuals who testified on her behalf as to her character, he noted that in a pre-sentencing self-evaluation, she indicated there was "no victim" for her alleged crime. The judge was quick to say this was not a victimless crime.
The Los Angeles CANNABIS LAW Group represents growers, dispensaries, collectives, patients and those facing marijuana charges. Call us at 949-375-4734.
Additional Resources:
30 days in jail for mom in marijuana window-jumper case, June 1, 2016, By Jacy Marmaduke, The Coloradoan
More Blog Entries:
LA County Democratic Party Endorses Adult Use of Marijuana Act, May 23, 2016, Orange County Marijuana Lawyer Blog