Deputy Attorney General: California Needs Better Regulation of Medical Marijuana Industry
Despite growing public support for medical marijuana in California, federal officials are calling for more regulation. According to a recent news article from the LA Times, U.S. Deputy Attorney General James M. Cole stated during an interview that California should strengthen its regulation of the burgeoning cannabis industry.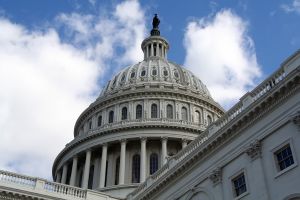 Cole is leaving the Department of Justice along with his employer, the Attorney General, but says that he takes pride in his efforts to take a softer approach to how the federal government has enforced marijuana laws during his tenure.
Last year, Cole issue memo to all federal prosecutor's offices that had aggressively targeted the medicinal marijuana industry, requesting that they show restraint in states such as a California that have legalized medical marijuana.

However, he stated that if the federal government is going to allow the sale of medical marijuana by reducing enforcement efforts, the states must be willing to strongly regulate that industry. Cole stated that California has not effectively regulated the medical marijuana industry within state borders.
One of his main areas of concern is that he feels California is not doing enough to prevent people from growing marijuana on land owned by the United States. He reason for this allegation is that, unlike other states that have addressed medical marijuana through state legislation, California has left regulation up to the various local governments that allow the use and sale of medical marijuana.
Our Orange County medical marijuana attorneys understand that one of the biggest challenges faced by the medical marijuana industry involves the disharmony between California law and the applicable federal laws.
Essentially, regardless of what a state chooses to do, the possession or sale of marijuana remains a violation under federal law. The recent administration has been willing to reduce its involvement enforcing the federal drug laws with respect to marijuana in states, cities, or counties that have voted to legalize medical marijuana.
Unfortunately, as is evident from Cole's letter to U.S. Attorneys, not every local federal prosecutor is willing to follow the lead of high-ranking officials. Another problem is that if the current leadership (which is leaving as we speak) decided to change their stance on this hands-off approach, or new leadership is appointed, we could quickly return to the days of harsh government crackdowns on the industry.
One of the best things someone entering or already in the medical marijuana market can do to protect their rights and their investment, is to speak with an attorney who regularly represents people in the industry. It is important to have a lawyer who handles every aspect of these types of matters, including the formation of business organizations that comply with state and federal laws, and, if necessary, the civil and criminal defense of industry members.
Government enforcement can take many forms, from arresting and locking up cultivators, distributors, and patients, to going after people in an organization with civil actions such as asset forfeiture proceedings.
The government has also used its vast influence in the past to threaten banks with fines and closure if they allow cultivators and distributors to maintain accounts. They are able to do this because a bank is not technically allowed to maintain and account for a person or company that is engaged in unlawful activity.
The Los Angeles CANNABIS LAW Group represents growers, dispensaries, collectives, patients and those facing marijuana charges. Call us at 949-375-4734.

Additional Resources:
California needs stronger marijuana regulation, federal official says, October 16, 2014, LA Times
More Blog Entries:

Colorado Pot Seized by U.S. Postal Service on the Rise, September 22, 2014, Los Angeles Marijuana Lawyer Blog