Medical Marijuana in Los Angeles and Elsewhere Regulated by Local Leaders
We recently discussed the regulations and bans on the medical marijuana industry throughout the state of California on our Medical Marijuana Attorney Blog. This is the second entry of the two-part blog discussing how medical marijuana in Los Angeles and elsewhere in California, made legal by the citizens of California, is being regulated by local government.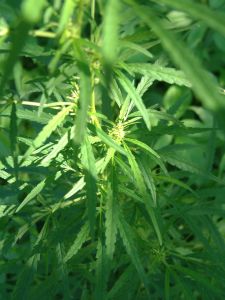 Our Orange County medical marijuana attorneys would like to remind you that medical marijuana was approved, through Proposition 215, back in 1996. Patients and caregivers who possess or cultivate marijuana that have been recommended by a physician are exempt from criminal laws.
Although users in the state of California are safe under state law, cities continue to pull out all the stops in an effort to shut down the industry, according to The San Diego Union Tribune.
Lemon Grove
Currently, Lemon Grove effectively manages to ban medical marijuana collectives since they're not allowed under current zoning laws, according to City Manager Graham Mitchell.
National City
Recently, City Council adopted a new land-use code. This code effectively banned all medical marijuana dispensaries as of June 21st. The National City Police Department recently gathered new information through the Drug Enforcement Agency that concluded that marijuana is a "dangerous, addictive drug that poses significant health threats to users." This only offered further justification for the city and its theory that marijuana is dangerous and should be banned because it is still classified as a Schedule I drug.
Oceanside
In 2010, the city was able to effectively ban medical marijuana dispensaries through a small change in its zoning ordinance. Under its new policy, uses that are not explicitly covered by the zoning ordinance are prohibited, including single-family dwellings occupied by multiple adults or marijuana dispensaries.
The city is still facing the concerns of dispensary directors as they're still seeking an amendment that would add these businesses to the city's list of permissible land uses. If collectives were added to this list, they would then be required to apply for a permit. This proceeding would allow the city's planning commission or city council the ability to impose a number of regulations on the dispensaries' operations.
Recently, a judge ordered two of the city's dispensaries to close because they were operating without business licenses.
Poway
As of the 6th of July, all medical marijuana dispensaries, cooperatives and collectives were temporarily banned. The urgency ordinance put into effect by the city is set to expire in 45 days from that data. City Attorney Morgan Foley says that the city called for this urgency ordinance to protect itself from having to consider a dispensary while new rules were pending since a co-op was currently in the process of opening just outside El Cajon. At least one operator applied for a license before the ordinance took effect.
San Marcos
San Marcos became the first city to fully ban medical marijuana dispensaries. Jacqueline Vinaccia, an attorney representing the city, says that the ban was consistent with Proposition 215 because that measure doesn't restrict individual cities from regulating land use.
Back in 2010, the city initiated enforcement efforts against a number of medical marijuana dispensaries. The city has secured temporary and preliminary injunctions against four of them. Three of the dispensaries say they can no longer operate under these conditions. The fourth case is still pending.
Santee
June 23rd ended a two-year city moratorium on medical marijuana dispensaries in this city. Zoning regulations still make it impossible for any collective to operating legally. .
Solana Beach
Solana Beach Municipal Code does not permit medical marijuana dispensaries.
Vista
Medical marijuana dispensaries are also not listed as a permitted use in the city of Vista. The city prohibits any activity that is illegal under state or federal law. The city is currently taking legal action against some operators.
The CANNABIS LAW GROUP is a law firm dedicated to the rights of medical marijuana patients, collectives and growers and has built a reputation for high-powered, aggressive legal representation of the medical marijuana industry in Southern California. Call 949-375-4734 for a confidential consultation to discuss your rights.
Additional Resources:
A countywide look at medical marijuana, by Christopher Cadelago, The San Diego Union-Tribune
More Blog Entries:
Medical Marijuana Dispensaries in San Bernardino Face Lengthy Compliance Process, Marijuana Lawyer Blog, August 7, 2011
City Council Forced to Repeal Restriction on Medical Marijuana in San Diego, Marijuana Lawyer Blog, August 1, 2011
Federal Government Declares Medical Marijuana in Los Angeles Has No Medical Use, Marijuana Lawyer Blog, July 30, 2011