Fontana Marijuana Lawyers: Another Dispensary Shuttered
Our medical marijuana lawyers are disappointed at yet another medical marijuana raid – this time against a marijuana dispensary in Fontana.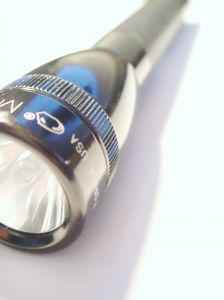 According to The Contra Costa Times, this raid involved both federal and local authorities, who busted in and effectively shut down a medical marijuana clinic on Base Line.
What's worse is that this is just the beginning for Fontana marijuana dispensaries. News reports have quoted law enforcement sources as saying that this will be the first of eight dispensaries that authorities plan to close down in the coming days and weeks.
Our Fontana marijuana defense lawyers are outraged that once again, authorities are targeting businesses that are providing a legitimate and legal service to patients who are terminally and chronically ill. We stand prepared to defend the rights of these operations from the tyranny inflicted by government agencies intent on playing dirty politics in the name of public safety.
The truth is, we are no safer when valuable taxpayer resources are wasted tearing down legitimate businesses. We were the first state to establish the legalization of medical marijuana in the country back in 1996. We should be setting the precedent for how these operations can be safely, effectively and legally run in our communities. Instead, we are battling the authorities who insist on bucking the will of the people.
In this case, the target was Holistic Meds RX. Sheriff's deputies and agents with the federal Drug Enforcement Administration approached the business, guns drawn, around 9 in the morning.
A customer later told a reporter that he went inside, not realizing there was a raid, and had a gun put to his head. Agents ordered him to the ground.
Also inside were an armed security guard and two employees. No arrests were made, and everyone inside was eventually let go.
Agents found what they likely expected to find: a display case with some 50 different kinds of marijuana. There were also brownies, drinks, crackers and other food items containing the drug.
The clinic has reportedly been in operation about seven months with no business license. However, the business wouldn't have been able to get a license even if it tried because the city won't authorize medical marijuana operations – which are legal under state law.
Officers reportedly spent several hours combing through paperwork and seizing drugs and other evidence. Agents said other Fontana marijuana dispensaries should consider themselves warned.
The customer inside at the time of the raid (a Vietnam veteran suffering from rheumatoid arthritis) later commented that police were simply forcing patients to seek relief on the black market.
Other customers praised this dispensary's clean, professional environment, saying other locations made the transaction feel more akin to a drug deal than a pharmacy trip. And that's exactly what we'll be seeing more of if we don't continue to fight these cases aggressively, one by one.

The CANNABIS LAW GROUP offers experienced and aggressive representation to the medical marijuana industry in Southern California– including growers, dispensaries and collectives, patients and those facing marijuana charges. Call 949-375-4734 for a confidential consultation to discuss your rights.
Additional Resources:
Authorities bust Fontana medical marijuana facility, By Melissa Pinion-Whitt and Rick Sforza, Staff Writers, Contra Costa Times
More Blog Entries:
Anaheim Pot Dispensary Near School Comes Under Fire, May 7, 2012, Los Angeles Marijuana Lawyers Blog