The Good and Bad of California's New Cannabis Regulations
Cultivation and sales of marijuana to recreational users will soon be legal in California, and ahead of that schedule, the Bureau of Cannabis Control (previously the Bureau of Medical Cannabis Regulation) has issued a regulatory framework that covers everything from concentration of edibles to zoning rules. Excitement in palpable as legal sales are expected to grow by 26 percent over the next five years (thanks in large part to Proposition 64), which would mean the establishment of a $22 billion industry.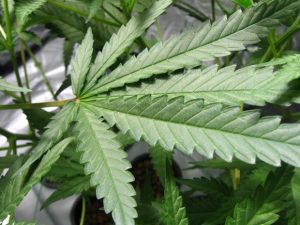 Although there are many regulations that are fairly standard, such as outlines for growing and testing, the crop-size limitations are the two that have raised the most ire.
Many are concerned about the scope of these regulations and what they will mean for cannabis businesses – particularly smaller ones. It was largely expected that crop size limits would occur to some degree, but the final regulation only limits medium-sized growers' licenses. That could potentially open the door for smaller and larger marijuana grow farms, but because large companies have deep pockets, the concern is that smaller businesses (which will have a tougher time landing loans) will be pushed out too. Business Insider refers to this as a potential oligopoly. Mass production by these larger players could drive down marijuana prices in the short-term, but eventually, absent sharp competition, these prices would rise. Speculation is that the state will even more heavily tax the product by as much as 45 percent, a cost that will ultimately be passed onto consumers.
On the flip side, investors in marijuana businesses could see handsome profits. Investors in the legal marijuana trade have always been taking a huge risk, largely because the plant is illegal at the federal level, and therefore assets and profits are vulnerable to government seizure. Beyond that, though, the marijuana industry has long been heavily fragmented. Regulations vary from city-to-city, and the majority of the market at this juncture is comprised of mom-and-pop operations. If that shifted to become a smaller number of larger businesses, that could give investors incentive and a clear path to profits.
Still, if the costs become unattainable for the average consumer, there is concern that legal operations won't be able to keep pace with the black market, which will be problematic for everyone on numerous levels. If the tax rate is too high and only large cannabis businesses have any real shot at success, consumers will flock to the cheaper black markets, which will deprive the state of tax revenue and legitimate businesses of profits.
The 2016 Marijuana Business Factbook indicates the average startup of a dispensary in the U.S. is $325,000. This is almost exclusively backed by the founders' savings and personal debt. Making matters worse for smaller operations is that if anything goes wrong (fire, robbery, other losses), cannabis businesses will have a difficult time obtaining bankruptcy protection, per a new memo from the Justice Department, citing federal marijuana law.
Existing and prospective cannabis entrepreneurs should carefully consider these barriers to entry and discuss their marijuana business plans with an experienced cannabis attorney.
The Los Angeles CANNABIS LAW Group represents growers, dispensaries, collectives, patients and those facing marijuana charges. Call us at 949-375-4734.
Additional Resources:
California Lawmakers Are Pushing Back Against Legalization Regulations That Favor Big Weed, Dec. 9, 2017, By Zach Harris, Merry Jane
More Blog Entries:
New California Marijuana Regulations Finally Released, Nov. 26, 2017, Los Angeles Marijuana Lawyer Blog