How Restrictive Should Medical Marijuana Laws Be?
Legalizing medical marijuana is just the first step in making marijuana widely available to those who need it. An entire industry needs to be built, from growers to distributors and resellers, to ensure that marijuana is readily available and top quality. In some cases, those who have already been growing marijuana can come out of the shadows as a result of legalization, while in others, new entrepreneurs may want to try their hand in the marijuana industry.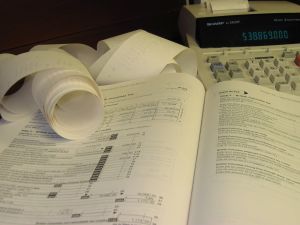 Unfortunately, some states have legalized marijuana while making it very difficult to get into the marijuana business. As a result, people may be discouraged from trying their hand at growing or may continue to grow illegally and could face arrest. Marijuana defense lawyers can represent individuals who are alleged to be growing cannabis crops in violation of the law.

High Fees and Strict Rules Limit The Ability of Medical Marijuana Entrepreneurs
The Chicago Tribune recently published an article providing information on the high fees and strict regulations that could come along with the legalization of medical marijuana in Illinois.
Under a proposed rule for the new law related to medicinal marijuana, those who want to grow cannabis crops must have a surety bond of at least $2 million, and must have at least $250,000 in liquid assets. To cultivate marijuana, growers would also need to pay a $25,000 application fee, a $200,000 permit feet and find an approved site.
Restrictions on growing marijuana near schools and residential areas can impose further limitations on entrepreneurs who may want to grow marijuana out of their home or garden and who may live too close to a school zone to be able to do so legally.
State regulators acknowledge that there are costs to becoming a grower, but indicate that the fees vary widely within the marijuana industry. Lawmakers justify the exorbitant costs by indicating that they want to make sure those who run marijuana dispensaries or cultivation centers actually have the money to operate. This seems an odd role for the government to take on this particular issue as the government does not impose such large costs and strict solvency requirements on other types of businesses.
Those who would like to grow marijuana are not the only ones facing high fees. Public comments to the proposed rules for growing, selling and using medical marijuana indicated dissatisfaction with rules related to users of medical cannabis.
State regulators issued the proposed rule and sought public comments. Most of the comments complained that the medical marijuana laws are not only restrictive for growers and producers but also for buyers. Buyers must pay a $150 registration, and must be fingerprinted. This may be too large of a sum of money and the fingerprinting requirement may be excessive, unnecessary and invasive for those who need to use marijuana for their illnesses.
When regulations are too strict for those involved in the medical marijuana market, this can push people back into the black market. Lawmakers should carefully balance the need for regulation with the promotion of an effective new industry that can provide significant help to sick people who have health problems that marijuana can help with.
The Los Angeles CANNABIS LAW Group represents growers, dispensaries, collectives, patients and those facing marijuana charges. Call us at 949-375-4734.
More Blog Entries
Live Oak ban on marijuana upheld by Appeals Court, December 31, 2013, Los Angeles Marijuana Lawyer Blog