Jackie Chan's Son Could Face Execution for Marijuana Possession
While some state and federal marijuana policies in the United States may seem harsh, they are not as stringent as other policies around the world. According to recent reports, the 32-year-old son of famous action hero Jackie Chan has been arrested in China and could face three years in prison or even execution if convicted. The young singer and actor confessed to using marijuana on a video that was posted on line and has been held in a Beijing jail since his arrest. The case is a reminder of varying marijuana laws, depending on state, federal, and international jurisdiction. It is also a reminder to marijuana users that penalties can vary widely, depending on where they are arrested and charged.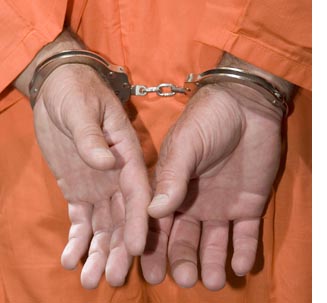 China Central Television (CCTV) reported that Jaycee Chan was arrested in Beijing and tested positive for marijuana. The reports also alleged that Chan was caught with over 100 grams of marijuana in his home. The Chinese actor has been in the entertainment industry for over a decade and his arrest may be one of the most high profile drug busts in China. Our Orange County marijuana defense attorneys understand the severe penalties faced by our clients. Our priority is to provide strategic and aggressive defense to minimize charges and penalties. We are also abreast of changing marijuana laws in California and are dedicated to preventing individual or corporate liabilities involving marijuana consumption or distribution.

When traveling to another country, it is important to be aware of local marijuana laws. China has harsh penalties for individuals who are arrested for carrying or consuming marijuana. Consumption carries a lesser penalty than possession. But in this case, the young actor will be charged with both. Police statements indicate that Chan is also being held for harboring suspected drug users. He could face penalties ranging from mandatory rehab to three years in prison for the 100 grams of marijuana. He could also face additional penalties for selling the drugs. China has very strict laws and penalties related to marijuana distribution crimes, and technically the sale of drugs could result in an execution.
Chinese marijuana law has resulted in the execution of convicted drug dealers in the past. Though the country does not release data involving the amounts each defendant had in their possession, some reports indicate six people were executed in 2010 for drug crimes. China is not the only country with harsh drug laws. Use and possession is also illegal in Saudi Arabia and dealing or smuggling high quantities of drugs can result in harsh prison sentences or execution.
Chinese media reports indicate that the young actor's father, Jackie Chan, arrived in Beijing to try to help his son defeat the criminal charges. He happens to be a member of the legislative body and also an anti-drug spokesperson in China. Given his celebrity status and the high-profile nature of this case, it is likely that the penalties will be reduced, though it is not known how much his political power will sway the Chinese law enforcement bodies.
The Los Angeles CANNABIS LAW Group represents growers, dispensaries, collectives, patients and those facing marijuana charges. Call us at 949-375-4734.
More Blog Entries:
D.C. Decriminalizes Marijuana, Federal Land Raises Legal Complications, July 16, 2014 Los Angeles Marijuana Lawyer Blog
United States Marijuana Laws Influencing Other Countries, February 14, 2014, Los Angeles Marijuana Lawyer Blog