Lobbying Feds Could Benefit Los Angeles Medical Marijuana Dispensaries
The medical marijuana industry has officially opened the doors of its lobbying association in Washington D.C., the San Francisco Chronicle reported.
Our Los Angeles medical marijuana lawyers applaud the move. We understand it is the patients, growers, collectives and dispensaries that fight for their rights that are most likely to prevail against unfair regulation in the end. As we reported recently on our Marijuana Lawyer Blog, medical marijuana is a nearly $2 billion-a-year industry.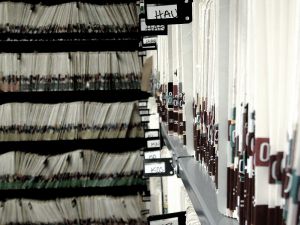 And, while California was the first and remains the most well-known state to permit medical marijuana, the drug is currently legally sold to patients in California, Colorado, Michigan, Montana, Oregon, Washington and New Mexico. Five other states will open for business this year, including Arizona, Maine, New Jersey, Rhode Island and the District of Columbia.
Yet it remains illegal under federal law and we recently reported the Internal Revenue Service is causing tax problems for marijuana dispensaries. The federal government and the amateur politicians at the local level remain the two biggest threats to the legitimacy and survival of the medical marijuana industry.
"We simply feel that our industry should be treated like any other legitimate industry," said Aaron Smith, director of the National Cannabis Industry Association. He spoke at a news conference kicking off the association's first day of lobbying, which included meetings with lawmakers on Capitol Hill.
While the Obama Administration has directed federal prosecutors not to pursue medical marijuana cases in states where the drug is legal, dispensaries, collectives and medical marijuana farms exist in a legal twilight zone as far as the federal government is concerned.
Lobbyists will work to promote changes in the tax code, which still categorizes dispensary owners as drug traffickers.
California has 76 percent of the nation's medical marijuana market — the state has issued 51,550 medical marijuana cards in the last 5 years.

The CANNABIS LAW GROUP is a law firm dedicated to the rights of medical marijuana patients, collectives and growers and has built a reputation for high-powered, aggressive legal representation of the medical marijuana industry in Southern California. Call 949-375-4734 for a confidential consultation to discuss your rights.