Los Angeles, marijuana growers in the Emerald Triangle, sunk Proposition 19
A breakdown of voting for Proposition 19, California's marijuana legalization effort, found support was strongest in the Bay area but failed in the Emerald Triangle, the Los Angeles Times reported.
Our Los Angeles marijuana defense attorneys noted last month that penalty for possession of up to an ounce of marijuana was reduced from a misdemeanor that required a court appearance, to an infraction punishable by no more than a fine. But Proposition 19 would have made recreational marijuana use legal, permitted possession of up to an ounce by anyone over the age of 21, and allowed for the growing of marijuana in an area of up to 25 square feet.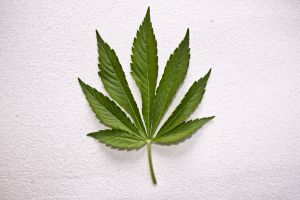 The measure failed 54 to 46 percent. Supporters vow to have it back on the ballot in 2012.
The strongest support was in San Francisco, where it passed, and in five surrounding counties. San Francisco residents favored the measure 65 percent to 35 percent. The measure also found support in the Central Coast counties of Monterey, San Luis Obispo and Santa Barbara, as well as the eastern counties of Alpine and Mono.
Voters in Los Angeles County voted against the issue 53 percent to 47 percent. The area is home to a quarter of the state's voters. The heaviest opposition was in Colusa County, where 68 percent opposed it.
Another area of poor showing was the "Emerald Triangle," where part of the economy depends on marijuana. Growers there were worried that legalized marijuana could hurt the market for their medical marijuana, which hurt the initiative in Humboldt, Mendocino and Trinity counties.

The CANNABIS LAW GROUP offers experienced and aggressive representation to the medical marijuana industry in Southern California– including growers, dispensaries and collectives, patients and those facing marijuana charges. Call 949-375-4734 for a confidential consultation to discuss your rights.