Los Angeles medical marijuana ordinance in shambles, city ponders delays, modifications and do-overs
Under intense legal pressure by our Los Angeles medical marijuana dispensary lawyers and others, the City of Los Angeles is moving for a six-month delay on closing shops and could ease the ownership restrictions that would have forced the closure of most clinics, the L.A. Times reported.
The ownership restrictions have been particularly problematic as they would close all but 41 businesses. Even the city's intrusive (and we believe illegal) ordinance had sought to leave at least 75 of 500 dispensaries open for business. However, the ordinance forbid a dispensary from qualifying if it had a change of management or ownership in the last three years.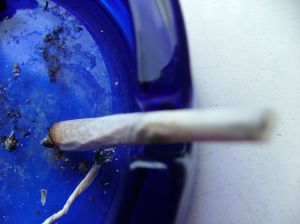 Meanwhile, the CANNABIS LAW GROUP is awaiting a ruling in Superior Court, due next month, on many of the arguments against the city's ordinance. The extension is an issue because the original ordinance required dispensaries to comply within 180 days of the ordinance becoming law, which would be Dec. 4. But the city's management of the ordinance is in such a shambles that it has returned to court to ask for a judge's blessing to close so many legally operating businesses.
In addition to the 180-day extension, council is expected to take up the issue of the management provision this week. That provision disqualified all but 41 of the 169 dispensaries that applied to remain open under the new ordinance.
The city had aimed to permit between 80 and 90 dispensaries to remain open.
In order to apply, a dispensary must have been legally operating before a 2007 moratorium. Numerous other restrictions were also put in place, including a requirement that a dispensary be at least 1,000 feet from a school or park. The city's inability to determine which dispensaries were even eligible has also led to delays in businesses finding locations that will not be in violation of the new ordinance.

The CANNABIS LAW GROUP is a law firm dedicated to the rights of medical marijuana patients, collectives and growers and has built a reputation for high-powered, aggressive legal representation of the medical marijuana industry in Southern California. Call 949-375-4734 for a confidential consultation to discuss your rights.