Los Angeles sheriff continues his bizarre campaign against marijuana by warning parents to check trick-or-treat bags
What is it with the Los Angeles sheriff's obsession with marijuana?
Our Los Angeles marijuana dispensary lawyers have reported on our Marijuana Lawyer Blog that the sheriff has blamed legal medical marijuana businesses for being victimized by crime. And we also noted the sheriff spent his resources conducting raids for pot-laced suckers,brownies and rice treats.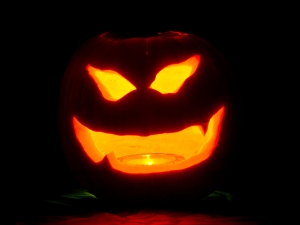 Now the department has issued a warning to parents to watch out for such treats in their trick-or-treat bags, the L.A. Times reports.
We think that is about as likely as someone tossing six packs of Budweiser or prescription medication into children's treat bags. Sheriff Lee Baca opposes Proposition 19, California's legalization effort, and has said he will continue to arrest growers even if it's approved. Meanwhile, his department has issued the warning claiming the marijuana snacks and candies, similar to those confiscated from legally operating marijuana dispensaries, could end up in the treat bags of children.
The department has never received reports of such an incident actually happening, the Times noted.
And, if Proposition 19 passes, and the sheriff continues his crackdown, he will be breaking the law. The sooner he gets used to that reality, the better it will be for everyone.

The CANNABIS LAW GROUP is a law firm dedicated to the rights of medical marijuana patients, collectives and growers and has built a reputation for high-powered, aggressive legal representation of the medical marijuana industry in Southern California. Call 949-375-4734 for a confidential consultation to discuss your rights.