Marijuana Chocolatier Terminates Public Trade Deal
One of the marijuana industry's largest players, Bhang Chocolate, has announced it is terminating the deal with public trading firm Mentor Capital Inc., alleging breach of agreement.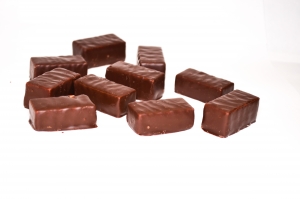 Los Angeles marijuana lawyers recognize that as the marijuana industry evolves, larger companies are investing in the trade. We will continue to see more of these public deals, though we suspect many may be pump-and-dump scams.
Legitimate players in the marijuana industry need to ensure their interests are protected on a number of fronts, including in the course of collaborative business efforts. Our firm is experienced in helping marijuana companies navigate the legal and business waters.

When the Bhang/Mentor deal was first announced earlier this year, it was widely covered for its sheer size. The agreement indicated that Mentor Capital would provide $39 million in equity funding for Bhang's national and international expansion in exchange for 60 percent of the firm's shares.
Mentor had announced the agreement in March, conceding there was a risk, indicating that while the marijuana industry was experiencing explosive growth, the market was "sometimes chaotic," considering the ongoing efforts at marijuana legalization across the country.
Indeed, the federal government still technically considers marijuana to be a Schedule I narcotic, a dangerous, addictive substance with no recognized medical value. Of course, this does not jive with the decision to legalize the drug for medicinal purposes in 22 states, California being the first. Legislators in other states are on the fence about the issue, though proposals are pending in Ohio, Florida and elsewhere.
In the original announcement, Mentor indicated it believed Bhang to be the "bulwark of business professionalism and integrity" in the medicinal chocolate industry.
However, it now appears those sentiments are no longer reciprocal, at least from the Bhang management team's perspective.
Even when the agreement was first unveiled, CEO Scott Van Rixel was quoted as saying the marijuana industry had mixed results in collaborations with public companies. However, he indicated a definite need for funding through a fair public market.
Now, though, in a recent press release, Bhang representatives allege Mentor violated the terms of the contract. Specifically, Bhang asserts it was never in receipt of a demanded payment balance of $7.5 million that Mentor was supposed to pony up per the underlying terms. Additionally, the previous agreement apparently indicated Mentor was not supposed to use Bhang's name in any of its promotional materials in efforts to lure additional companies or investors. However, it is alleged Mentor did so anyway.
In response, Bhang made the formal declaration that Mentor was in default under the terms of the agreement. Further, the company asserted that Mentor's CEO, Chet Billingsly, was not and had never been appointed the Bhang's board of directors, and that Bhang's CEO was never appointed to Mentor's board of directors. The Bhang press release also indicated the company would refuse to accept shares of Mentor's common stock in lieu of the remaining cash payment owed, and it underscored that Mentor was to cease and desist any reference to its company in current and future promotional efforts.
The Los Angeles CANNABIS LAW Group represents growers, dispensaries, collectives, patients and those facing marijuana charges. Call us at 949-375-4734.
Additional Resources:
Bhang Terminates Relationship With Mentor Capital, June 26, 2014, Staff Report, Marijuana Business Daily
More Blog Entries:
Despite DEA, California Patients Know Medical Marijuana Benefits, June 24, 2014, Los Angeles Marijuana Lawyer Blog