Marijuana Legislation in the States: An Update, Part 4
This entry is the fourth installment in our series on marijuana legislation throughout the country as we close out the first quarter of the year.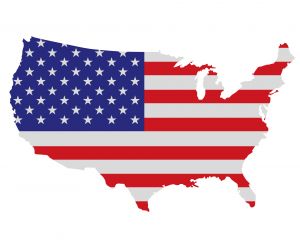 Our Los Angeles medical marijuana lawyers know that while our primary focus is on the rapid legal changes that are happening here in California, it's important to stay educated about what is happening in the rest of the country.
We'll pick up where we left off:
Louisiana. State lawmakers here recently filed a bill that would reduce minimum mandatory penalties for certain marijuana offenses, particularly possession. HB 103 is not necessarily noteworthy for the fact that many other states have done this, but for the fact that Louisiana is a notoriously conservative state with some of the harshest marijuana laws on the books. This bill would not only reduce prison time for those convicted of marijuana possession of over an ounce, it would remove possession as an offense that would qualify as a "strike" against the defendant under the state's three strikes law. As it stands now, a person convicted for a second marijuana possession offense could serve up to five years, while a third-time convict could be given as much as 20 years.
Maine. A bipartisan effort is propelling forward LD 1229, also known as the state's, "Act to Tax and Regulate Marijuana." It was filed last month, and it would legalize limited home cultivation and possession for over-21 adults. It would also have the state's Department of Administrative and Financial Services serving to license and regulate dispensaries and testing facilities. the bill ha been referred to committee. If it passes, voters will get a crack at it in November 2014. The state already allows marijuana for medicinal purposes. One pending measure would authorize additional dispensaries, and another would expand the list of qualifying conditions to include post-traumatic stress disorder, suffered by many returning Iraq and Afghanistan war veterans.
Maryland. Last month, the state Senate passed SB 297, which would decriminalize small amounts of marijuana possession. The measure now goes before the house. Another measure, HB 1453 would serve to legalize and also regulate the use of marijuana for recreational purposes for adults. Also in this state, three different bills have been filed just in this last session that seek to approve marijuana for medicinal purposes. One was withdrawn, one stalled – but the other has passed the House and is expected to pass also in the Senate. Interestingly, the representative who introduced HB 1101 is also an emergency room physician. The governor has said he would support the bill, so long as he could suspend the law if the federal government began targeting state workers for activities related to its implementation. Maryland is likely to be a medical marijuana state by the summer of 2015.
Massachusetts. A law approving marijuana for medicinal purposes passed last November and went into effect Jan. 1, 2013. However, no one is actually legally distributing the drug yet because the state's public health department is still working to formulate rules for the program, which will allow up to 35 dispensaries to be opened in the next year. Another measure, HB 1632, would legalize recreational adult use of marijuana, which would be regulated similarly to alcohol. The measure is currently in committee, though some expect a ballot measure slated for 2016 will have more success.
Michigan. The state's medical marijuana program just took effect April 1, 2013. Meanwhile, Michigan law criminalizes both possession and use of the drug, both misdemeanors. Pro-marijuana activists are working to pen a ballot initiative that would be voted on either next year or in 2016.
Minnesota. There have been a number of bills introduced so far this year that would give Minnesota residents medical marijuana rights. These measures have a great deal of support from the public, but there is strong backlash from both law enforcement groups and the governor's office. It's likely that such measures will have more success next year, once voters have a chance to potentially vote in a new governor. There are also three measures on the table that would license and regulate the production of industrial hemp in the state. All are in various committees.
Mississippi. Following last year's dismissal of SB 2396 medical marijuana act, no other similar measures have been introduced so far this year.
Missouri. HB 512 has been introduced and it would serve to lessen the penalties for small amounts of marijuana possession. It's not exactly a decriminalization because the offense would still be considered a criminal misdemeanor, but it wouldn't carry any jail time. It also includes language that would allow for the encouragement of suspended sentences, whereby offenders could walk away with a clean record if they successfully complete probation. Another measure, HB 688, would remove criminal penalties for use of marijuana for medicinal purposes.

The Los Angeles CANNABIS LAW Group represents growers, dispensaries, collectives, patients and those facing marijuana charges. Call us at 949-375-4734.
Additional Resources:
Your State by State Update to Marijuana Decriminalization, Legalization and Reform, April 3, 2013, By Thomas H. Clarke, The Daily Chronic
More Blog Entries:
California Medical Marijuana Patient, Mother, Facing Jail, Custody Loss, March 16, 2013, Los Angeles Medical Marijuana Lawyer Blog