Marijuana Legislation in the States: An Update, Part 5
In this fifth and final installment on our Los Angeles marijuana lawyers' series examining the evolving marijuana legislation throughout the country, we're detailing the law from Washington to Rhode Island.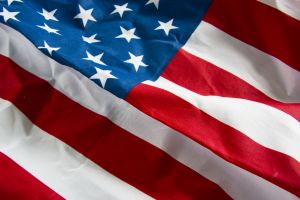 The important thing to keep in mind in all of this is that given how quickly our marijuana laws are changing – both in California and across the country – it's important to have a lawyer on your side who understands not only the law, but the issues, and approaches your case with strong experience and a proven history of success.
Continuing on:
Montana. Four different marijuana-related bills have been rejected by the House's Human Services Committee. These measures would have restored at least parts of the state's medical marijuana law, approved by voters back in 2004, only to be struck down the state legislature in 2011.
Nebraska. At this time, no laws have been introduced so far this year to allow medical marijuana. However, it is one of 14 states that have successfully decriminalized personal possession of small amounts. It's considered a civil infraction punishable by a fine and no jail time, except for second and subsequent offenses, which are considered misdemeanors.
Nevada. Senate Bill 374, which would allow for medical marijuana dispensaries and doctor-approved use, has been introduced and referred to the Senate Judiciary Committee. Another measure, Assembly Bill 402, would legalize marijuana for recreational purposes for adults over the age of 21. It is currently in committee, and may have a fair shot at success if it receives the backing of both the tourism and casino industries.
New Hampshire. House Bill 573, introduced earlier this year and passed last month by the House by a 286-64 margin, would make New Hampshire the last of its New England neighbors to allow medical marijuana. Another bill, HB 621, would decriminalize marijuana possession. A similar version failed last year, but it lacked the support of the previous governor. The current governor has expressed support of such a measure. Sadly, a measure that would have legalized marijuana in the state was voted down 239 to 112 last month.
New Jersey. AB 1465 and SB 1977 would both significantly reduce penalties for marijuana possession, decriminalizing possession of up to 50 grams, which currently carries a sentence of six months in jail and a $1,000 fine. Another measure has been introduced that would serve to protect the rights of medical marijuana patients who are currently denied certain forms of health care, such as organ transplants, due to their use. And finally, AB 2415 would legalize the cultivation of industrial hemp.
New Mexico. While several lawmakers had introduced decriminalization measures, lawmakers adjourned from the current session without taking action on any of them.
New York. in his 2013 state of the state address, the governor reaffirmed his commitment to decriminalize public possession of up to 15 grams of marijuana, just before SB 3315 proposed to remove the "public view" exception from the 1977 law that decriminalizes marijuana – so long as it's not in plain site. What was happening was officers were demanding people empty their pockets – thus making them criminals. Additionally, there are two measures on the table – AB 6457 and SB 4406, which would allow for medical marijuana. Both measures are slated to be voted upon in June.
North Carolina. HB 84, which would have resulted in the legalization of medical marijuana, was killed after opposing lawmakers said they received emails and calls that amounted to threats and harassment. The topic is not likely to be brought up again this session.
North Dakota. No marijuana-related bills have been introduced this session.
Ohio. No marijuana-related bills have been introduced this session.
Oklahoma. SB 710, which would have allowed marijuana use and sale for medicinal purposes, was killed by a committee vote of 6-2. A similar measure, SB 902, is pending. Another Senate bill would reduce penalties for small-scale possession. Additionally, a House bill would amend the state's toughest-in-the-country possession penalties, for which a second conviction is considered a felony. The measure passed 14-0 in the House Public Safety Committee, yet has not been called to a vote on the house floor.
Oregon. Already allowing medical marijuana, HB 3371 would legalize up to six plants and/or 24 ounces of non-commercial marijuana for medicinal purposes. the measure would also legalize industrial hemp. Another measure, SB 281, would add PTSD to the list of acceptable conditions for which to prescribe medical marijuana.
Pennsylvania. A Democratic senator has announced the intention to introduce a measure that would make the state the third to legalize the drug for recreational purposes. That bill has yet to be introduced.
Rhode Island. Legalization measures have stalled, but pro-marijuana supporters are vowing to have a ballot initiative in place by November of next year.
South Carolina. A law is pending that would eliminate mandatory minimum sentencing for certain drug offenses, including marijuana trafficking and cultivation. HB 3060 aims to give judges more discretion. It has been assigned to the House Judiciary Committee.
South Dakota. A bill that would have allowed those charged with misdemeanor marijuana possession to present a defense of medical necessity has died, as did a bill that would have lowered the maximum sentence for possession of two ounces or less.

Tennessee. At least one legislator has vowed to introduce a medical marijuana bill, but that has yet to happen.
Texas. HB 184 would make possession of up to 1 ounce of the drug a Class C misdemeanor with no jail time. Currently, a defendant in this category would face up to six months in jail and a $2,000 fine. However, the bill was effectively killed by being left pending in committee since last month. Another proposal, HB 594, would allow marijuana defendants to raise a defense of medical necessity in their criminal case.

Utah. No marijuana-related legislation was introduced this year.
Vermont. House Bill 499 would legalize adult possession of up to two ounces of marijuana, and allow adults to privately grow up to three plants and possess marijuana paraphernalia. Criminal penalties would continue to be imposed for possession of anything over two ounces. The bill remains in committee.
Virginia. No marijuana-related legislation was introduced this year.
Washington. In November, Washington became one of the first two states in the country to legalize marijuana for recreational purposes. The law went into effect in December, although the state legislature is still hammering out all the final details regarding rules and regulations.
West Virginia. HB 2961 would allow for medical marijuana in the state. It has been referred to the House Health and Human Resources Committee, but has not yet been voted upon.
Wisconsin. No marijuana-related legislation was introduced this year.
Wyoming. No marijuana-related legislation was introduced this year.

The Los Angeles CANNABIS LAW Group represents growers, dispensaries, collectives, patients and those facing marijuana charges. Call us at 949-375-4734.
Additional Resources:
Your State by State Update to Marijuana Decriminalization, Legalization and Reform, April 3, 2013, By Thomas H. Clarke, The Daily Chronic
More Blog Entries:
AB 473 Would Enact Clearer California Cannabis Regulation, March 19, 2013, Los Angeles Marijuana Lawyer Blog