Marijuana Sales in Colorado Nearly $1B in 2015
Colorado has been seeing more green than ever since it granted approval of recreational marijuana.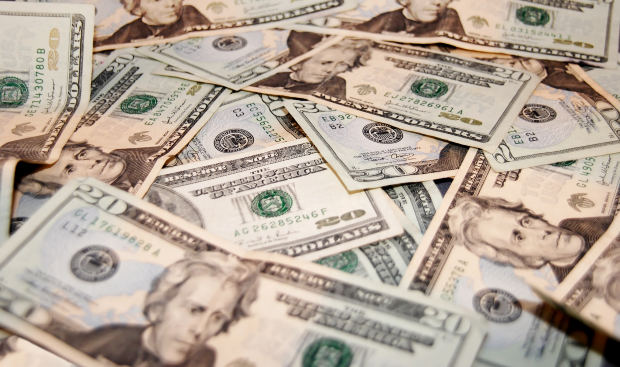 The Colorado Department of Revenue has reported regulated and licensed marijuana stores in the state sold nearly $1 billion worth of medical and recreational cannabis last year.
Sales of recreational marijuana first started there on Jan. 1, 2014.
It's safe to say other states are likely taking notice of this, particularly when you consider the state itself collected more than $135 million in fees and taxes last year. Of that, more than $35 million has been set aside for school construction projects.
One of the main drafters of the original amendment that legalized cannabis in the state called those figures, "amazing." He was especially impressed with the tax revenue figures.

These recently-released numbers indicate a significant month-over-month sales climb. For example, just from November to December, sales for recreational marijuana rose by more than 20 percent. In December, recreational sales topped $62 million. During that same time frame, sales of medical marijuana soared by more than a third, to total nearly $40 million just that month alone.
Of course, it's reasonable to opine that if other states started passing similar legalization measures, these figures may level off to some extent as the competition rises. Still, the overall benefits are substantial.
There are some who argue those costs are offset by other burdens to society. For example, in September last year, researchers with the Rocky Mountain High Intensity Drug Trafficking Area reported the number of drugged-driving fatalities climbed considerably from 2013 to 2014 – from 71 to 94. Certainly, traffic fatalities and serious injuries are a huge cost to individuals, families and society as a whole.
But when we analyze the research a bit closer, all we know is more people are using the drug, not that it necessarily played a role in the crash. Study authors gleaned their figures from state data showing how many people who died in auto accidents had marijuana in their system. But we have to consider that state authorities didn't indicate whether drivers who tested positive for the drug were actually impaired or whether they even caused the crash. The active ingredient in marijuana remains in one's system long after use, so the data really shows us nothing other than that more people are using the drug – not that recreational marijuana use causes more crashes.
Back to the sales, this $1 billion figure was one that was thrown out by some before marijuana legislation was passed. However, many believed this was likely a lofty goal, and it probably wouldn't reach this for several years after implementation of the law.
Another important benefit to consider is that prior to the passage of medicinal and recreational marijuana laws, all that cash was being spent in the underground market. That tells us there is a demand for marijuana. Now, it's being met by legitimate businesses who answer to authorities, rather than those who answer to no one and were often connected to other types of crimes.
In total during 2014, Colorado marijuana shops sold nearly $700 million worth of cannabis. By 2015, they had moved that marker up to $996 million. It was last year that cities within the state began to grant more licenses and more customers flocked to the area to tap this well-regulated market. Taxes during this time frame ballooned from $76 million up to $135 million. Schools are entitled to 15 percent of those taxes.
The Los Angeles CANNABIS LAW Group represents growers, dispensaries, collectives, patients and those facing marijuana charges. Call us at 949-375-4734.
Additional Resources:
Colorado marijuana sales skyrocket to $996M in 2015, February 2016, By Ricardo Baca, The Cannabist
More Blog Entries:
Kosher Medical Marijuana for Orthodox Patients Available, Jan. 23, 2016, Los Angeles Marijuana Lawyer Blog