Marijuana Storefronts Fight Fuzzy Zoning and Feds
Berkely, much like Los Angeles, has been involved in a tug-of-war over the rights of marijuana dispensaries.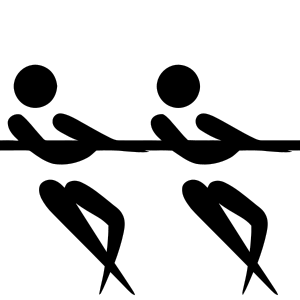 Los Angeles medical marijuana lawyers understand that both city and federal officials have been cracking down on the local storefront pot shops, who continue to fight back by relocating, addressing code issues and battling zoning arguments.
One case involves the Berkley Patients Group, which is the largest medical marijuana dispensary in the city, with annual revenues estimated to be around $15 million. Like so many medical marijuana operations in the state, the dispensary was targeted by the U.S. attorney's office. The dispensary's landlord received a barrage of letters demanding that the operation be evicted because it was too close to two different schools.
The group was forced to shut down and suspend operations in May. But they didn't give up.
The operators are currently working to spruce up a blight-ridden lot down the street in preparation for their move-in. There has been no date given of exactly when they will re-open, but they've been working on the new lot since late August.
But even when they do re-open, they will almost undoubtedly face some opposition from city council, which is now targeting at least one other medical marijuana operation using fuzzy zoning laws.
According to The Daily Californian, the city contends that the Perfect Plants Patient's Group (also known as 3PG) has been running illegally for months now. A new argument is being drawn up by staff on the Zoning Adjustments Board that the operation is in violation of multiple code violations. Among those, the board contends, is that it is operating in a commercial zone, so the structure is being used for something other than its designated zoning purpose. Plus, officials say, it's within 600 feet of a school.
The issue of contention here is whether 3PG is operating as a collective or a dispensary. It claims to be a collective, but difference matters in terms of zoning. City records indicate that the building was approved four years ago for zoning use as a retail clothing store.
The storefront has been operational since the fall of last year, but city officials didn't start exploring the issue until a couple residents nearby began to complain.
It's one of at least two known collectives operating in commercial areas in the city. Why is this an issue? Back in 2010, voters in Berkley approved a measure that regulates where medical marijuana dispensaries and collectives are allowed to be located in the city. Collectives and dispensaries are not businesses, per se. They are not supposed to make a profit, and therefore, the question is whether they should be allowed to operate in a commercial area.
3PG moved to its new location after becoming aware that its previous home in Vallejo was under a 2006 moratorium that banned licensing for new medical marijuana operations.
Both medical marijuana dispensaries and collectives have a fine legal line to walk, given the sanctions sought by both local and federal officials. But they have a right to operate under state law, and our Los Angeles marijuana lawyers are committed to helping defend that right.

The Los Angeles CANNABIS LAW Group represents growers, dispensaries, collectives, patients and those facing marijuana charges. Call us at 949-375-4734.
Additional Resources:
Zoning board reviews code violations for local medical cannabis outfit, Sept. 28, 2012, By Mitchell Handler, The Daily Californian
More Blog Entries:
Authorities Target California Marijuana Farms, Oct. 9, 2012, Los Angeles Marijuana Lawyer Blog