Montana Medical Marijuana Verdict May Influence California Cases
Our Los Angeles medical marijuana lawyers have written a great deal about the trials dispensary owners and operators have faced in the showdown with the federal government, which seeks to prosecute these individuals as criminals.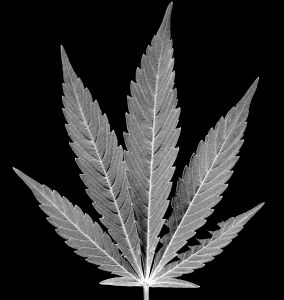 However, a verdict out of Montana has ominous implications for similar cases in California, underscoring the need for medical marijuana clinics and patients to secure experienced legal representation when sought by federal authorities.
Back in 2004, Montana voters approved a measure that legalized marijuana for medicinal purposes for people with debilitating medical conditions.
However, for the last two years, much like in California, federal authorities with the U.S. Department of Justice have been targeting dispensary owners under the U.S. Controlled Substances Act, which classifies marijuana as a Schedule I narcotic – the sale of which is accompanied by steep penalties.
In all, federal authorities arrested 34 people, including Chris Williams and former University of Montana quarterback Jason Washington. In all, the government raided the warehouses, offices and homes of 26 providers. Those involved with at least 12 of those providers were indicted.
So far, the vast majority of those arrested struck plea deals in an effort to avoid a lengthy prison sentence. Their sentences have ranged anywhere from probation to five years in prison. Others are still awaiting sentencing, and a few are seeking to change their plea.
Three of those, including Williams and Washington, opted to take their cases to a jury.
However, prior to Williams' case being heard, three federal judges separately ruled that because federal law trumps state law, these individuals could not use the defense that they were simply following state law.
As one Montana defense attorney put it, the fact that these people were acting according to state law and not hiding anything, they were essentially sitting ducks for the federal prosecutors.
Now, Williams has been convicted. He plans to appeal, but it remains unclear whether Washington and the other defendant will press for plea deals in light of this, or whether they will try to press forward with their right to a jury trial.
The accusations are serious: conspiracy, drug trafficking and weapons charges.
This crackdown has unfortunately brought Montana's burgeoning medical marijuana industry to a screeching halt.
Williams was convicted on eight charges, including conspiracy to manufacture, possess and distribute marijuana, as well as firearm charges. He previously operated the Montana Cannabis' Helena greenhouse. Back in March 2011, federal investigators seized nearly 1,000 plants.
The hope is that on appeal, a higher court will determine that the lower courts were flawed in their decision not to allow dispensary operators to argue their clear adherence to state law.
No one should be punished for simply doing their job, especially when functions as a critical service to chronically and acutely ill patients.
Right now, voters in Montana have another choice before them. There is an initiative to finalize the enhanced restrictions on Montana's medical marijuana sale that were passed last year. If voters reject them, the state will revert back to the more relaxed guidelines that were part of the 2004 law, which was repealed in favor of the new measure. As of right now, patients or a designated provider is allowed to grow patients, but providers are limited to providing for just three patients at a time. The law also prohibits providers from accepting anything of value in exchange for their goods or services. It also established a very specific set of standards that must be met in order for a patient to qualify to receive medical marijuana.
But again, this measure is not only economically harmful, it takes the decision of treatment out of the hands of doctors and patients and puts them in the hands of legislators who can not possibly predict every scenario.
If federal judges in California take these rulings as a precedent, it appears we are in for a fight.

The Los Angeles CANNABIS LAW Group represents growers, dispensaries, collectives, patients and those facing marijuana charges. Call us at 949-375-4734.
Additional Resources:
Medical pot verdict may push others to plea deals, Sept. 28, 2012, By Matt Volz, The Associated Press
More Blog Entries:
States Debate Tax Pros of Full Marijuana Legalization, Oct. 7, 2012, Los Angeles Marijuana Lawyer Blog