Medical Cannabis Now Legal in California Health Care Facilities
California hospital facilities will be allowed to use medical cannabis for terminally ill patients. Gov. Gavin Newsom signed into law the Compassionate Access to Medical Cannabis Act, or Ryan's Law – remarkable for the fact that he vetoed a similar measure in 2019 due to conflict with federal law. At the time, Newsom said he supported the measure but couldn't sign into law because of the conflict with federal and state law. Now, he says federal officials have indicated that they aren't taking a strong stance against the use of medical cannabis in hospitals.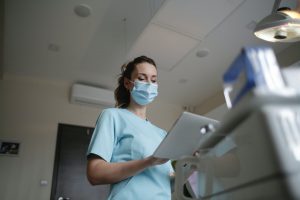 Cannabis remains illegal at the federal level, continuing to be one of the greatest sticking points for California marijuana companies. It is one our Los Angeles cannabis business attorneys expect to see changed sometime in the next few years.
As it stands, 36 states plus the District of Columbia have legalized marijuana for medical and recreational uses. Industry researchers report that last year, sales of legal cannabis climbed 45 percent. It's estimated they'll reach $41 billion in the next five years. Yet those who might most benefit from its use in the twilight of their lives have been denied due to the federal law that criminalizes marijuana and casts it in the same category of methamphetamine and heroin – highly addictive narcotics with no recognized medical purpose.
Clearly, that definition is outdated. Medical cannabis has been legal in California since 1996. Recreational use was approved by voters in 2016. Now, Senate Bill 311 is one step closer to turning the tide entirely.
While allowing cannabis to be administered by health care workers, it specifically prohibits vaping and smoking inside health care facilities. Supporters expect it will be administered mostly in pill form.
As for the hospitals and other health care centers, some have indicated support, saying the use of medical cannabis fits neatly into the pain management regimens they've been prescribing for terminally ill patients for years. Other facilities released canned statements of neutrality. The California Hospital Association, however, outright opposed the bill in letters to the governor before he signed it. Their reticence is mostly due to the official discrepancy between state and federal law where marijuana is concerned. The worry is that failure to comply with the strict letter of the law could jeopardize hospitals' reimbursement from the Medicare and Medicaid programs, as well as federal contracts and grants.
Supportive lawmakers, asked whether they are worried the federal government would crack down on illegal cannabis administration in hospitals, said it is a possibility, but a very remote one.
Our
Los Angeles marijuana lawyers
understand that there have been some facilities in the past that "made space for" terminally ill patients who were using cannabis, without directly endorsing or administering it. This law will grant those facilities more legal leeway. We expect cannabis use in health care facilities will be centered heavily in hospice centers. Although it's expected there will be little, if any, backlash from federal authorities, we do recommend health care facilities considering onboarding cannabis treatments to patients to work with a civil attorney with years of practice in California medical marijuana law.
The Los Angeles CANNABIS LAW Group represents growers, dispensaries, ancillary companies, patients, doctors and those facing marijuana charges. Call us at 714-937-2050.
Additional Resources: