Members Of Congress send Letter to California Attorney General: Back Off Marijuana Prosecutions
Members of House of Representatives have sent a letter to a U.S. Attorney sitting in California requesting that she back off marijuana prosecutions in the state. The four Democratic members of Congress are cautioning the California Attorney General that her behavior is economically prohibitive and counterproductive to the interests of the state.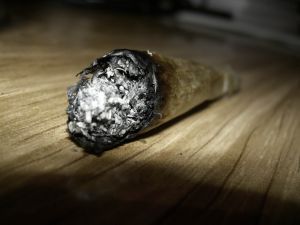 Our marijuana lawyers in Los Angeles know that federal drug policy is still at direct odds with the state laws of California and that marijuana sales produce revenue for the state.
The U.S. Attorney sits in a California district with a number of the most well-respected and best known medicinal marijuana dispensaries in the United States.

The U.S. Attorney has also developed quite a reputation for being a fierce enforcer of federal marijuana law in the Northern District of California.
It appears that even after the Department of Justice instructed its prosecutors to avoid targeting dispensaries that were in compliance with the robust and effective regulatory scheme, the U.S. Attorney did not alter her crusade in any way.
After the Department of Justice's August announcement the Northern District U.S. Attorney stated that she was not expecting a significant change to her approach on federal marijuana laws.
The U.S. Attorney has not disappointed. In the months since the August announcement she has continued her extremely aggressive enforcement measures and taken on two Bay Area dispensaries.
The cities in which these dispensaries were located even defend them in court, stating they are critical to the public health.
The letter from the four Congressmen stated that the aggressive enforcement measures appear to run counter to the Department of Justice's August announcement.
In addition, the Congressmen feel that the continued crusade against legally operating dispensaries will have a negative impact on the economics of the state.
An excerpt of the letter states that the actions of the U.S. Attorney run counter to common sense and the direction of California state's Attorney General.
The letter goes on to say that the state of California is moving in the proper direction in a measured and careful way and should be given the opportunity to continue to do so.
The U.S. Attorney responded that she targets large, commercial dispensaries. However, her response is in conflict with the Justice Department's instruction to that the size of a dispensary and commercial nature are not an adequate basis for prosecution.
The recent memo from the Department of Justice is only a memo of direction and guidance and as such, it is not enforceable in court.
However, the letter sent by the four Congressmen from the Northern District shows that the U.S. Attorney can expect significant political pressure and backlash if she plans to continue her crusade against the involve local governments, the Department of Justice, and voters.
The Los Angeles CANNABIS LAW Group represents growers, dispensaries, collectives, patients and those facing marijuana charges. Call us at 949-375-4734.
More Blog Entries:
The Feds Backtrack on Marijuana Policy: Planned "Enforcement Actions" in Colorado, November 28, 2013, Los Angeles Marijuana Lawyer Blog
TSA Inconsistent Policies for Passengers with Marijuana, November 26, 2013, Los Angeles Marijuana Lawyer Blog